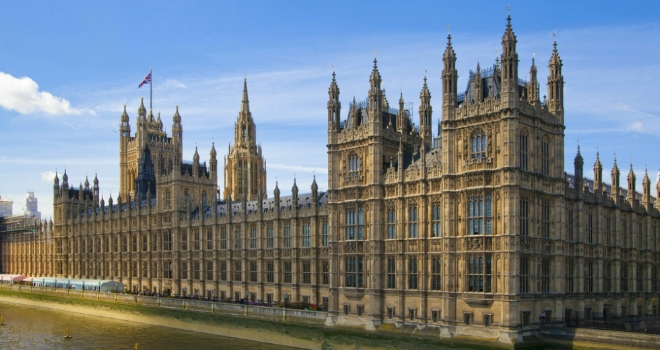 "Many of the proposals are sensible and have been well flagged, but the proposal to allow flat owners to take over management of buildings where they are up to 50% non-residential will worry commercial investors"
- Henry Moss - Ashurst
Amid all the pomp and ceremony associated with this event, twenty-one bills were included in the speech covering everything from tobacco to football. Two bills in particular will have a direct effect on the UK property industry:
Leasehold and Freehold Bill: - which aims to reform the housing market by making it cheaper and easier for leaseholders to purchase their freehold
Renters (Reform) Bill: - one of the most significant pieces of legislation for private renters and landlords in the past 30 years, which aims to strengthen the security of tenure and offer better value for tenants as well as a certainty to landlords that they can "regain their properties when needed"
As you would expect, the property industry was quick to react. Here's what they're saying:
On Leasehold reform
Timothy Douglas, Head of Policy and Campaigns at Propertymark, said: "Many agents and leaseholders will be relieved to hear plans for new legislation to further reform the leasehold system. However, the UK Government must ensure any legislation to abolish leaseholds is fit for purpose.
"For example, there are no reports yet that have confirmed what impact capping ground rents will have on service charges, and it is important to consider that every development is individual, and some may still require aspects that justify specific service charges.
"As every development will likely have unique characteristics by design, there may well be a need for sensible provision and certain clauses/exemptions where an ongoing management fee might be appropriate. There may well be communal aspects of a development design where a management charge might still be relevant for the upkeep of an area for example."
Rob Poole, Director, Glide said: "Leasehold reform should be widely welcomed – specifically because the intention is to reform rather than replace leasehold.
"There has been a lot of noise around replacing leasehold with commonhold but this is unworkable on many levels. With commonhold for large blocks such as those that we manage, dispute resolution is so much more complicated because of the numbers involved, that many disputes may never be resolved. This would be compounded by the lack of a first-tier tribunal.
"The Government has already done a lot to make things fairer for leaseholders, such as changes to ground rents and the work with insurance commissions. This new Bill provides an opportunity to build on that.
"Similarly estate charges should come into focus more as some cases have seen rises in over 140% over the last four years. Homeowners have no mechanism to challenge estate charges in the way that leaseholders can challenge service charges at a Leasehold Valuation Tribunal. This runs the risk that estate charges could push homeowners into poverty in future years.
"The proposed lease extension is also welcome, because short leases delay sales, cause chains to break down and consequently contribute to the housing crisis.
"While I welcome improvement, I'm conscious that change does not necessarily constitute improvement – it is vital that the Government considers all potential changes very carefully and consults widely."
Mick Platt, Director of the Residential Freehold Association, said: "Whilst we have yet to see the details of the proposed leasehold reform Bill, the RFA welcomes the Government's focus on services charges and maintains more must be done to ensure all property managers are appropriately regulated.
"The Government must ensure any legislation does not impose unwanted obligations on residents, undermine property rights or delay the remediation of buildings."
Mark Wilson founder member of ALEP and Managing Director of myleasehold said: "While reform to the leasehold system is very much welcome, it is crucial that the Government addresses potential reform with caution. Other than the easy win of changing lease terms from 90 to 990-year term, the proposed content, such as we are aware of to date, is random and confusing and this is exacerbated by leasehold being an emotive issue.
"With so many moving parts and with so much regulation already in place, including the administrative chaos of the Building Safety Act, I am concerned about the ability to deliver any meaningful reform within the time remaining this Parliament.
Henry Moss, partner at law firm Ashurst said: "Many of the proposals are sensible and have been well flagged, but the proposal to allow flat owners to take over management of buildings where they are up to 50% non-residential will worry commercial investors. An investor that has a large shopping centre or office below flats will want to control how the commercial areas are run and will be concerned if flat owners can take this over unilaterally."
John Midgeley Director of ALEP and Director Partner at Seddons Solicitors said: "The vast majority of our members – 77.37% of whom voted in favour of leasehold reform in a recent poll, welcome simplification of the existing system. But given leasehold's long history and the complexity of law, it is imperative that Parliament scrutinises fully and liaises with specialists in the field to get the detail right."
John Stephenson, Partner at law firm BDB Pitmans said: "The proposed legislation will prevent residential developers from selling houses on a leasehold basis – something most reputable developers have already stopped.
"The Government's estimates suggest that just 1% of new houses are sold on a leasehold basis, down from 15% in 2016, and with ground rents capped at a peppercorn on new builds since June last year. It is a classic case of shutting the stable door after the horse has bolted.
"The legislation is disappointing for those already owning a leasehold house. Unless they can afford to buy the freehold and thus extinguish the ground rent – which can be expensive – they may find themselves continuing to pay ground rent.
"That rate will be capped but the legislation is unclear at what rate and the Government may find itself having to compensate the owners of those ground rents. A consultation will follow shortly, but there is a very real risk legislation will fail to get onto the statute books before the end of this government's term. There is no short-term respite.
"Flat owners – who make up 70% of the new homes market – can be forgiven for feeling short-changed. Whilst legislation will make it possible to extend their lease from 90 years as now to 990 years and without having to wait for two years after purchase, they will see no other changes to their leasehold arrangements and many of the Law Commission's recommendations, such as the abolition of marriage value, have been shelved, perhaps on Human Rights Act grounds.
"The promises of fundamental reform to the leasehold system appears to have lost much of its impetus, and that will disappoint all leasehold homeowners."
On Renters (Reform) Bill
George Cohen, Associate Solicitor in the Real Estate Disputes Team at Irwin Mitchell said: "It does now appear that the Government is committed to passing the Renters Reform Bill before the next general election. After persistent contradictory comments from the Department for Levelling Up, Housing and Communities, the Government seems intent on pushing it through.
"Despite the Government's persistence, it remains to be seen how viable it will be to enact the legislation in the near future. As per the response to the Levelling Up, Housing and Communities Committee's fifth report, the Government confirmed that it does not intend to proceed with the abolition of Section 21 until Court reforms have taken place.
"The Government obviously thinks that it can proceed with this swiftly, but it is difficult to see how this significant undertaking can be achieved in the foreseeable future. That said the Renters Reform Bill could be passed before the Court reforms are complete because most of the key changes in the Bill will only be enacted by future regulations. The legislation could therefore be finalised and enacted, with sufficient time to implement court reforms before the regime actually comes into force.
"In the meantime, the Government has demonstrated some flexibility with the Bill in response to the Levelling Up, Housing and Communities Committee's fifth report. For example, the Government has accepted comments that the student housing market will need to retain the expectation of short-term lets.
"The Government has not been convinced to keep fixed-term tenancies, but instead, will include a new ground for possession to facilitate the yearly cycle of student lets. It remains to be seen exactly how the new ground will operate, and whether it will satisfy the concerns of those in the student housing market."
Jonathan Daines, Founder and CEO of lettingaproperty.com said: "The Kings Speech has done little to provide clarity on the proposed Renters (Reform) Bill, with timescale and extent still uncertain, but did confirm the Government's commitment to the bill. While we fully support its underlying purpose, in ensuring tenants can enjoy a safe and stable living environment, there's a danger that legislating for rogue landlords can indirectly penalise responsible landlords, like those within our own community.
"Many of these landlords are already struggling to keep pace with increasingly complex lettings legislation. Adding further layers of compliance and administration could place additional strain on ethical landlords, who are already committed to providing a good experience for their tenants. It's important to strike a balance between protecting tenants and ensuring that responsible landlords are not unduly burdened by any new requirements.
"The Government must refine and implement these measures effectively, considering the practical implications for those who are already working to combat poor landlord practices. We urge the Government to work closely with industry stakeholders to ensure that responsible landlords – not to mention letting agents – are not unfairly burdened by additional compliance and administrative requirements, which could inadvertently stifle the supply of high-quality rental properties."
Henry Moss, partner at law firm Ashurst said: "It feels like the Government are trying to look like they are taking action while actually kicking the can. No-fault evictions will stay in place until new court processes are in place, and there is no deadline for upgrading homes with poor energy efficiency. This just increases uncertainty for investors as to when and how rules will apply"