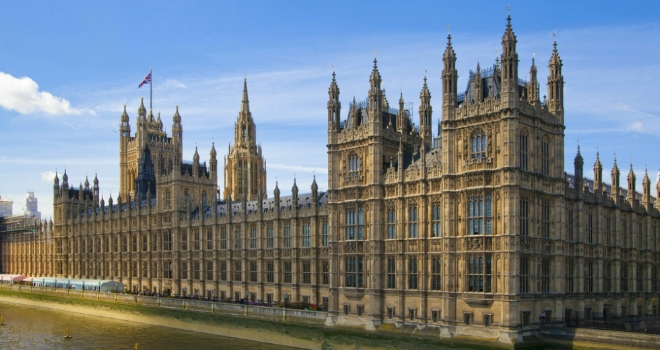 "The fact that the whips are nervous is understandable, given their own government's rhetoric"
- Gavin Richardson - Mortgages for Business
The Financial Times has reported that Michael Gove's flagship renters' reform bill, which would end "no-fault" evictions in England, has again been put on ice, sparking a furious blame game in government over why it keeps being delayed.
With five of 16 Tory whips owning rental property, one Whitehall official who agreed to speak to the FT on terms of anonymity said that there are "a number of landlords in the whips' office who are amplifying the level of concern among Tory MPs and holding things up"
Gavin Richardson, managing director of specialist buy-to-let broker, Mortgages for Business, said the whips had less to fear from the scrapping Section 21 eviction notices in the Renters Reform Bill than they realised.
Richardson explained: "I want to reassure the whips that we don't think the reforms will prove to be that bad for landlords. First, sensible landlords — even those working in the Conservative whips' office — rarely turf out good tenants who pay their rent as they want them to stick around. So this reform will disproportionately hit the minority of bad landlords who have abused Section 21 notices, rather than the reputable end of the market.
"Second, tenancies can still be ended if there has been a breach of the tenancy by the tenant. The government has said it will introduce a new ombudsman to settle disputes between tenants and landlords without the need to go to court.
"The government has also promised to digitise the courts' agenda ahead of these reforms to ensure a swift resolution to these cases. That will speed up processes where possession cases require them.
"Third, the whips will always be able to end a tenancy if they plan to move back in or sell it — that was the real danger of this reform, anything that inadvertently risked landlords' ability to realise the value of their housing assets through disposal."
"The loss of full tax relief on mortgage interest payments for individual landlords, and the stamp duty surcharge on additional property property purchases were far more significant for landlords.
"The fact that the whips are nervous is understandable, given their own government's rhetoric. I don't think for a moment that Section 21 exacerbated homelessness as one Tory communities secretary has claimed. The government has needlessly spooked landlords — including their own backbenchers — in a bid to curry favour with tenants."
A total of 87 MPs of all parties declared income from 167 homes providing more than £10,000 in rental earnings in the last year, according to research conducted by campaign group 38 Degrees this year.