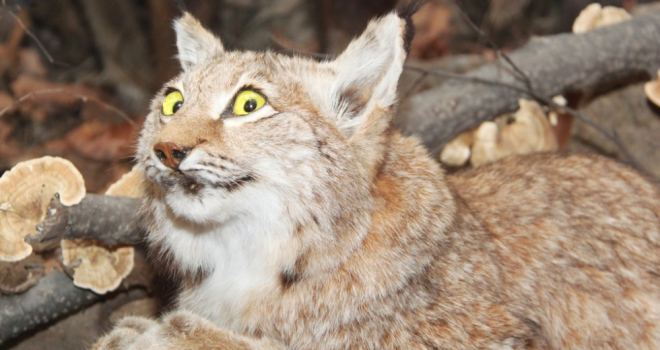 "Obviously, if you're looking to sell your home then it's best to rectify these décor faux pas, or at the very least try to neutralise them in order to ensure you're not putting off any prospective buyers"
So, what horrors did Hatched find?
Well, topping the list as the item least likely to be making a comeback was 1970s favourite, the furry toilet seat cover, with 44% of those asked voting it as a décor faux pas.
Claiming the second-place crown was the not-so-vegan-friendly trend of taxidermy, which scooped up 28% of the votes, closely followed by the popcorn ceiling – which is perhaps an all too familiar site in many homes.
Making up the rest of the top 10 worst trends are: artex plastering, velvet sofas, beaded curtains, animal print, pebble dashing, acrylic furniture, deep shag pile carpeting.
27% of prospective buyers say that furniture and decoration has a significant impact on their buying intention.
However, love them or hate them, there are certain trends that seem to resurface decade after decade, and the popularity of some may be somewhat of a surprise.
Lavish kitchens are the most desirable feature for UK homes, with bathrooms topping the list of least favoured, according to new research. The granite worktop came out on top of Britain's favourite home interiors trends list, which tied in to results showing the kitchen being the most popular room in the home.
Belfast takes the crown as the UK's trendiest city, followed closely by Cardiff and Glasgow, whilst Bristol topped the least fashionable in terms of home decor, with Southampton and Leeds not far behind.
David Martin, Chief Operating Officer at Hatched, commented on the findings:"When it comes to our homes, particularly when it comes to selling them, individual tastes can have an incredibly strong impact on potential buyers – both positively and negatively.
Perhaps somewhat surprising from this survey was the popularity of laminate flooring. Although it's extremely practical, especially when living with young children or pets, we are certainly living in a time where homeowners are embracing the more natural features of their home, such as exposed wooden floorboards or slate tiles. It's of no real surprise, however, that granite worktops are at the top of the popularity charts, and classic aspects such as this can add real value in terms of appeal to your home.
Obviously, if you're looking to sell your home then it's best to rectify these décor faux pas, or at the very least try to neutralise them in order to ensure you're not putting off any prospective buyers."