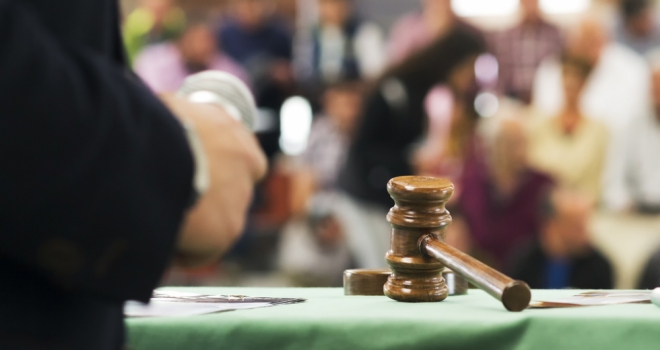 Propertymark believes that this is from the increased appetite from people of all ages taking to auctions as auctioneers from across the county continue to reiterate the same message of a busy market.
Now that many businesses were pushed to bring their services online due to COVID-19, including auctioneers, it has opened the auction world to not only the usual auction attendees to give them access from the comfort of their own homes, but to savvy youngsters, busy parents and home improvers who usually buy online.
Paul Bridgeman, NAVA Propertymark President and Regional Director & Auctioneer at Clive Emson Auctioneers, comment on property auctions: "It is safe to say that interest from sellers and attendance at property auctions has grown over the course of the pandemic and remains just as strong now.
"A key part to play in September's huge sale figures was in part due to the run-up to the end of the Stamp Duty holiday in which house sellers were looking for a quick sale and auctions were able to provide that. As soon as a property is sold, the exchange on that property is instant, so sellers were offered the reassurance of meeting the Stamp Duty relief deadline.
"The pandemic has opened consumers eyes to the world of auctioneering and I'm sure the profession will continue to see a large uptaking."