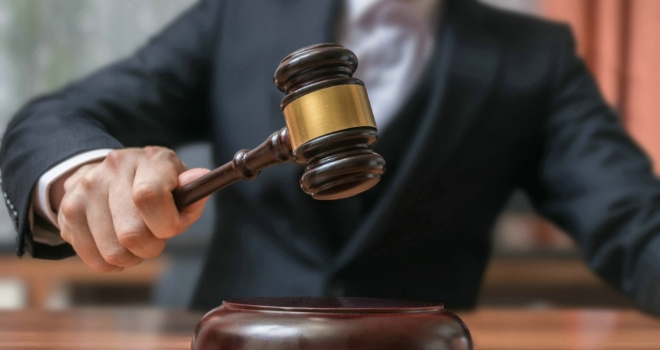 As rumours surrounding a further extension to the stamp duty holiday gain pace prior to next week's budget announcement, SDL Property Auctions have suggested that auctions will remain one of the only viable ways for buyers and sellers to guarantee completion before the newly proposed June deadline.
Andrew Parker, Managing Director, says that there has already been a significant increase in auction activity, as buyers can complete their property purchase if they buy through an auction, right up until 28 days before the deadline.
Andrew comments: "When you buy a property in an auction, you have a fixed completion date from the outset. Once the hammer falls contracts are exchanged and the completion date is legally set. This is typically 20 working days following the date of the auction - unless otherwise specified in the legal pack. So, with accommodating weekends, purchases could be completed in just 28 days.
"The average property purchase on the open market is taking more than 100 days - which means if the deadline is extended, the buying process needs to realistically start in the next week or so. Many buyers will be unlikely to complete and will be left disappointed if they see the news and think they now have plenty of time. From now until the new proposed deadline, auctions is the only method to ensure completion without having to pay stamp duty."
Andrew goes on to say even if you still have a property to sell, there is still time and demand for property at auctions is at an all-time high: "Stamp duty is driving purchases through auctions - for our live-streamed National Property Auction in January we had 2,000 registered bidders, a record high - and 69 per cent more than our previous peak in June 2020.
"There is a real appetite for people buying properties at auction, driven by the speed of completion, and that demand means sellers can achieve a sale price that may be beyond their expectations. More estate agents are partnering with us to sell via auction too, in order to remove withdrawals and fall-throughs. It de-risks the process for sellers as they capitalise on the momentum the stamp duty holiday has brought to the market.
"In our January auction, there were a number of lots which sold for more than double their guide price and a detached house in Aylestone, Leicester sold for £541,000, more than three times its guide price of £175,000+. As we prepare for our next auctions, we are expecting equally high numbers as people buy to beat the stamp duty deadline."