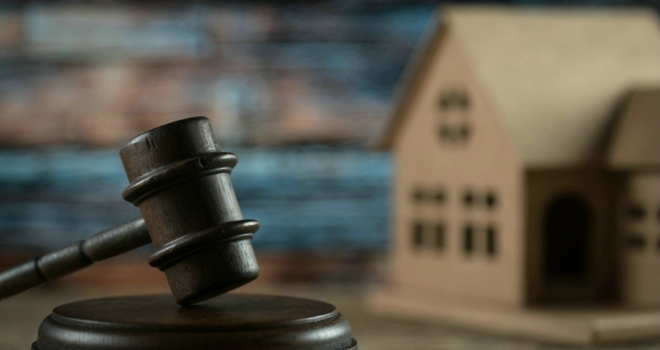 Tougher licensing in Manchester aimed at encouraging private landlords to improve property standards is leading to an increasing interest in selling rental stock by auction.
Andy Thompson, senior valuer at SDL Auctions North West, said this is one of the results of a new selective licensing scheme in Moss Side and Rusholme.
The project means that around 1,200 private sector homes in the two areas will be subject to mandatory conditions before a licence to rent is issued by Manchester City Council. These conditions include:
• Up-to-date gas and electric safety certificates
• Safe electrical appliances
• Fitted and working smoke detectors
• Written tenancy agreements
• References for prospective tenants
• Potential specific conditions from the city council to improve specific issues
Mr Thompson said: "This project means landlords can be fined for not applying or obtaining a licence in these areas, and the council then carries out checks to make sure they are fulfilling requirements.
Our experience is that many landlords either can't afford to make the improvements required or haven't got the time to go through what are quite strict procedures, and so they are increasingly turning to auctions for a quick sale and exit."
The new licensing scheme came into effect in Moss Side and Rusholme earlier this month [October] and the landlords involved now have until January 2018 to apply for a licence.
Mr Thompson added: "The next SDL Auctions North West auction in Manchester is on 12 December and this is an ideal date for any landlords who decide not to take part in the new licensing scheme. What's also important to note is that properties can be sold with tenants in place so any landlords who aren't put off by the licencing changes can also take on these properties and add them into their existing portfolio.
Our auctions are a straightforward process with the exchange of contracts taking place in weeks rather than the months it can take via estate agency sales, and so they are ideal for landlords looking for a quick exit."
Mr Thompson concluded: "We're quickly becoming a leading auction business in the area because of our quick, simple and professional service.
There's a buoyant market here in the north west and, with strong, competitive interest from would-be buyers, the seller can often achieve the best price for their property by selling in the auction room."