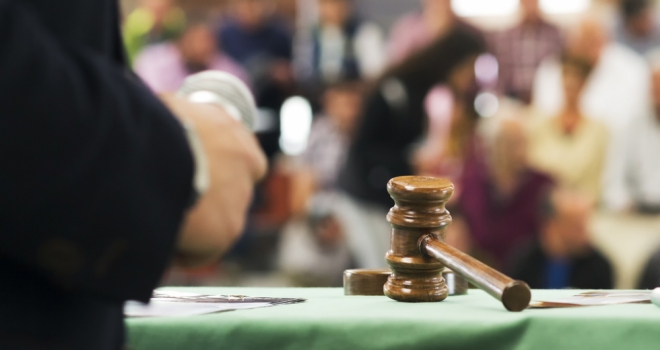 Buyers were out in force for the Auction House London sale last week with the firm reporting that many properties sold well above reserve prices and expectations.
The additional sale date for March was laid on by auctioneers, following high demand from buyers and sellers at the start of 2021. Last week, 55 lots were sold at a success rate of 80%, raising more than £16m pounds, with a property in Abbey Wood, south east London selling for £355,000 - considerably more than its selling price last year.
Andrew Binstock, Director and Auctioneer, said: "This shows the power of competitive bidding at auction when you get at least two buyers interested in one lot. Nobody wants to be the underbidder, potentially losing the property for a few hundred pounds. What's more, sale by private treaty can take up to three months, but selling at auction can be completed in just over three weeks!"
Highlights of the auction included a semi in Mill Hill, north-west London, which sold for £523,000 after attracting a lot of interest from buyers despite being trapped in something of a timewarp and needing total refurbishment. And a second noteworthy lot was at the back of a property in Sheen Lane, Mortlake, south-west London, where the potential to convert the building into a two-bed mews house proved irresistible to bidders, and sold at £361,000.
Andrew comments: "We had some exceptional results this time. Our sellers love the fact that some lots went for higher prices than comparable properties being sold by estate agents. And the certainty of sale at auction means it still remains one of the only ways to guarantee to complete on a property purchase before the Stamp Duty holiday comes to an end – even with its new extension until the end of June."
Auction House London is now taking entries for its next sale on Wednesday 24 March 2021 at 12 noon, which is being streamed live.