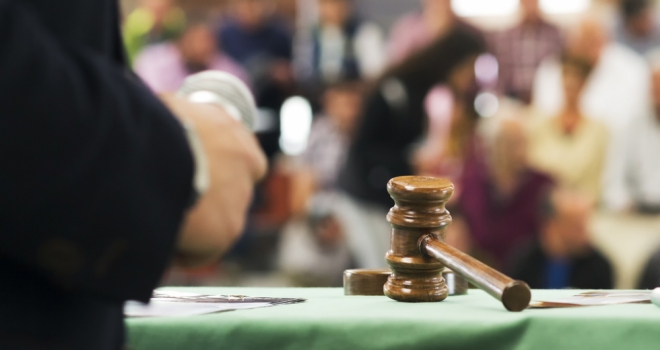 Auctioneer, Allsop, has released its March residential auction catalogue, offering 205 lots with 16 guided above £1m.
The new catalogue features property for sale across London, Surrey, and Sussex and includes a mix of houses, apartments, ground rent investments, as well as mixed-use schemes, care homes and development sites.
Richard Adamson, partner and auctioneer at Allsop, said: "We are delighted to release our second catalogue of the year with over 200 lots on offer. The catalogue includes a variety of high-quality investment and development opportunities across the country and is 10% bigger than the one released in March 2021. As the UK economy re-emerges from the pandemic, the residential market continues to go from strength to strength, and we are expecting to see a busy couple of weeks leading up to the auction as buyers seek to express early interest in the most coveted lots."
Highlights from the residential catalogue include:
▪ Lot 34 - four freehold buildings providing a total of 45 letting rooms in Finsbury Park, London, with
potential for conversion to self-contained apartments, guided at £7m+
▪ Lot 47- a freehold detached 40-bedroom care home in Surrey (GIA of approximately 19,162 sq. ft)
with potential for redevelopment or change of use, subject to consent. This lot is guided at £3.3m+
▪ Lot 41- a freehold detached three-storey building arranged to provide four self-contained flats,
situated in London, guided at £2m+
▪ Lot 110 – a freehold former hotel and a block of six self-contained flats with a large car park located in Hastings, East Sussex, with potential for reconfiguration and development, guided at £2m+
Allsop's next residential auction will be held virtually on 31st March, and the complete catalogue is available here.