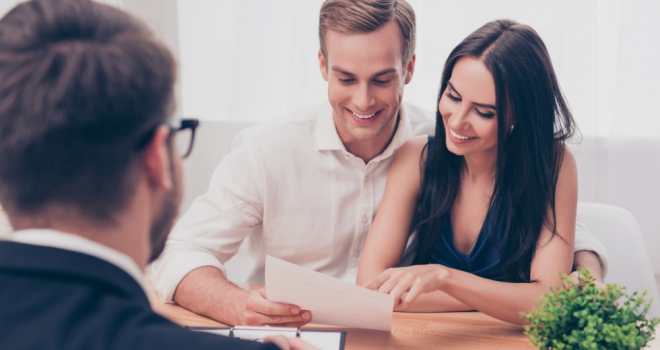 "With buyers laser focused on saving a sizable deposit, they often overlook the significant additional costs that come with buying their first home"
- Jon Cooper - Aldermore
Aldermore's new survey of 500 recent first-time buyers reveals that the true cost of purchasing a home goes far beyond what prospective first-time buyers intended – on average, £47,0672 for a deposit. Recent buyers spent £3,701 in additional costs on average during their home purchase journey.
Homeownership costs add up
Of their additional expenses, the most expensive costs that arise when buying are solicitor fees (£654), mortgage fees (£515) and conveyancing fees (£496).
Ready for anything
Although most first-time buyers will not be liable for stamp duty, should the price of their property exceed £425,000, prospective buyers should also ensure to incorporate this cost into their savings plans.
In addition to meeting these costs, first-time buyers should also be planning to set aside extra money to ensure a sizeable emergency fund to cover unexpected expenses once they have moved into their new home. With emergency funds advised to cover three to six months of living expenses, first-time buyers need even more put aside before buying.
Recent buyers have also been faced with a volatile housing market – from additional hurdles brought about by Covid, and more recently, rising inflation and interest rate fluctuations – making the price of home ownership more unpredictable than it has been for years. This has seen many first-time buyers dealing with delays or false starts and spending an additional £2,260 as a result.
Preparing for homeownership
Brokers can help new buyers navigate these additional costs and calculate realistic savings they need to set aside. They can also make FTB's money go further by identifying suitable lenders offering free valuations, cashback incentives and the ability to switch to a better rate with low hassle.
Yet despite this, only 36% of first-time buyers used a broker, mortgage adviser or independent financial adviser to help them on their purchasing journey. A resounding 91% of those who had used a broker said they had a good experience with their service.
Jon Cooper, head of mortgages at Aldermore, said: "A deposit is often the biggest expense in the home buying journey, taking years for first-time buyers to raise a sufficient amount. However, with buyers laser-focused on saving a sizable deposit, they often overlook the significant additional costs that come with buying their first home.
"As a lender, we've attempted to help with this where we can. Earlier this year, for instance, we began offering free valuations on all applications for residential mortgages.
"In the current economic environment, it's also vitally important new buyers set aside a robust emergency fund, to ensure they are able to weather any financial setbacks or additional expenses they may face once they're a homeowner.
"New buyers shouldn't be expected to be experts on the property market – that's why it's important to seek advice from a broker who can help guide them on their road to homeownership."