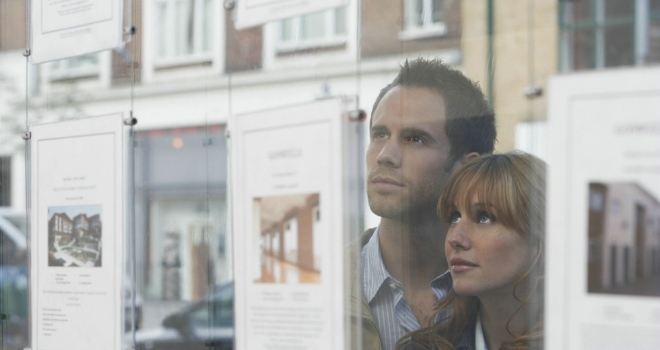 "The government can do more, by encouraging lenders to offer longer-term fixed mortgages and to take into account regular payments of rent when they assess how much they will lend"
- Paula Higgins - HomeOwners Alliance
New Analysis by Go.Compare Home Insurance has found that the cost of owning a home is unaffordable for single first-time buyers.
If they make it onto the property ladder, new homeowners must budget for mortgage repayments and additional costs, which are estimated to total just under £2,000 per month.
Estimates for running fees, including 90% LTV mortgage repayments for the average first-time buyer house price, plus bills and maintenance costs would total £1949 per month. Yet, the typical first-time buyer takes home just £1648, leaving them with around £300 left to find every month.
This picture looks even worse for female solo first-time buyers, who earn just £1541 per month on average, meaning owning a home would take up 126% of their salary. The average single male first-time buyer fared better, but would still not earn enough to cover the costs, which are equal to 109% of his average salary.
For two young people looking to purchase a home together, the outlook is better. However, total running fees for the average couple of first-time buyers still equate to 58% of their combined net income each month.
The average first-time buyer mortgage makes up a huge part of this. The analysis used Go.Compare's mortgage calculator to uncover the average monthly repayment. For solo homeowners, mortgage costs would consume 78% of their net monthly income - 72% for a male and 83% for a female.
Bills and unexpected extras such as maintenance and repairs are also included in the calculations. The insurance comparison site found that based on the average first-time buyer's house price, maintenance and repair costs could reach just under £200 each month, or 10% of the total monthly fee.
Ceri McMillian, home insurance expert at Go.Compare, said: "Many first-time buyers will be so focused on saving up for their deposit that they forget to think about the subsequent costs that come with owning a property and whether this is affordable. For instance, unexpected fees for maintenance and repairs can be easily overlooked but can quickly eat into your income, so these should be budgeted for accordingly.
"Unfortunately, for the average solo first-time buyer, saving a 10% deposit simply won't be enough anymore, as mortgage repayments, bills and additional fees make owning a home unaffordable. This means we could see many prospective buyers needing to save an even bigger deposit to bring down some of their costs.
"Luckily, home insurance is typically one of the cheapest outlays of running a house, as an average monthly premium is just £15.83. Although it might not be your top priority as a first-time buyer, taking out cover means that your property and possessions are covered should anything happen, and could save you thousands if you ever need to claim."
The research also found that the average first-time buyer needs a minimum of three years to save up enough to buy their own home, even when saving at the quickest possible rate. Taking into account the cost of the average 10% deposit, alongside additional expenses such as legal fees, moving costs and surveys, young buyers face a sum of £26,305 to purchase a house this year.
Paula Higgins, Chief Executive at the HomeOwners Alliance, had this to say:
"The government's flagship Help to Buy equity programme ended in March 2023 leaving a hole for aspiring homeowners. But there is still help for first-time buyers and rumour has it that the government may launch new initiatives to help first-time buyers.
"There are other ways the government is helping - through Lifetime ISAs, First Homes, Shared Ownership and developer-led initiatives such as Deposit Unlock. The government can do more though, by encouraging lenders to offer longer-term fixed mortgages and to take into account regular payments of rent when they assess how much they will lend."