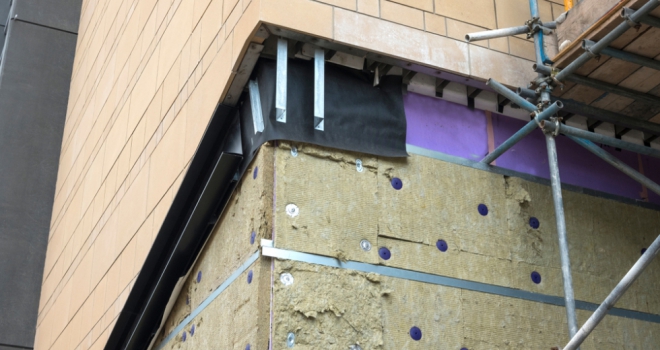 Following initial resistance from the Department for Levelling Up, Housing and Communities (DLUHC) in the House of Lords to an amendment in the Levelling Up and Regeneration Bill designed to close loopholes that prevent leaseholders unfairly bearing the cost of historic building safety defects, Propertymark has written to Baroness Scott of Bybrook OBE, Parliamentary Undersecretary of State at DLUHC to ask why this solution is not being considered by the UK Government.
Propertymark have stated a clear position that leaseholders should never cover the costs of remediation work, because they had no responsibility for the original defect.
Gaps in the current rules, including cases where protections have been refused on buildings under 11 meters with flammable cladding and instances where developers have offered extended leases which effectively invalidate the leaseholders' protections.
Furthermore, Propertymark believes that the Cladding Safety Scheme (CSS), which has £5.1bn set aside for remediation works, does not represent the best value for money. Especially as it does not account for any other building safety issues which may come to light in the future.
Propertymark have asked Lady Scott for clarification on the following:
How the Cladding Safety Scheme will prevent developers from passing remediation costs to leaseholders.
What consequences will there be for developers who have passed costs onto leaseholders
What plans do The Department for Levelling Up, Housing and Communities have to address concerns on the limitations of the current leaseholder protections?
PropertyMark's statement continues:
"The UK Government has put forward legislation through the Building Safety Act 2022 which would provide some protections for leaseholders and many developers have already signed up to guarantee their participation. However, concerns remain on how any solution will work in practice."
"If a building did not comply with regulations in force at the time it was built, liability for remediation of all material building safety defects is placed on the developer and principal contactor. If neither can pay (or the building met the relevant regulations in force when it was built but is now, with later information, seen as unsafe), remediation funding would come from a levy on the construction industry rather that directly from the developer."
"The Building Safety Remediation Scheme would provide leaseholders and their lenders with certainty that their homes will be fully remediated. Additionally, it would futureproof the law with a low-cost mechanism to deal with similar situations in the future."