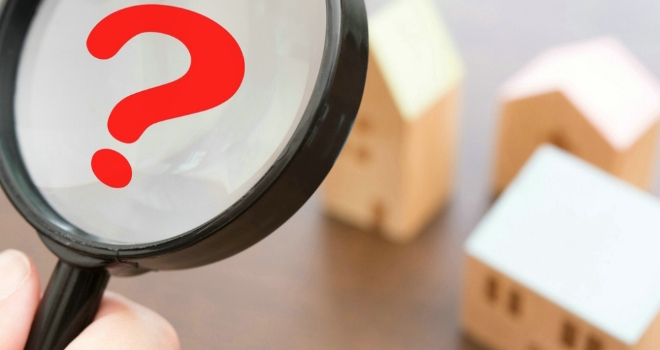 The extension of the stamp duty holiday, low rates, and months of lockdowns have created the perfect storm to see demand for larger home with more space go through the roof. So where should you be looking to get more space for your money in your next property?
Newly released research from Zoopla has highlighted the most affordable places to buy a property in the UK, analysing average price per m², average property prices, as well as average household earnings in more than 1,000 UK towns to show a price to household earnings ratio. The price to household earnings ratio represents the number of average salaries it would take to afford a property in each town.
According to the data, the UK's top 20 most budget-friendly towns to purchase a property have an average price per square metre ranging between £804 and £955. What's more, due to a difference in yearly average household earnings for town residents, purchasing a property in some areas around the country is far more achievable than others. So where can you get more property space for your buck and which are the most affordable towns?
Top 10 towns with the cheapest price per m² for a property
Shildon, County Durham, famed for its railway history, takes the top spot as the town you can buy a property with the most space for your money, with the lowest average price per square metre in the UK, coming in at £804.
The gross annual household earnings in the town is £53.446, with the average property price coming in at £59,468 - this means it would take 1.11, just over a year's worth of salaries to afford a property there. Shildon is a great commuter town for city workers looking to escape the hustle and bustle, with Durham just 13 miles away.
If you're looking for a property in Wales where you can get more space for your money, Ferndale is the place to look. Properties cost just £818 per m², so your money will go much further - Ferndale is home to two schools, and has a rail link to the capital of Cardiff which is close by.
The most affordable town in every region in the UK
Whilst relocating to another region to get onto the property ladder may not be an option for everyone, Zoopla's analysis highlights that simply moving to a nearby town may fit within budgets for prospective buyers.
Tom Parker, head of communications at Zoopla, comments: "With the stamp duty holiday extended once again and budgets remaining tight, prospective buyers may be wanting to save money by looking into purchasing a home in an affordable town.
"The easing of restrictions marks an opportunity for buyers to perhaps think more seriously about purchasing a new property. Visiting these locations is vital to understand the true potential of the affordable towns in the UK, and realise the important factor of getting more space for your money."