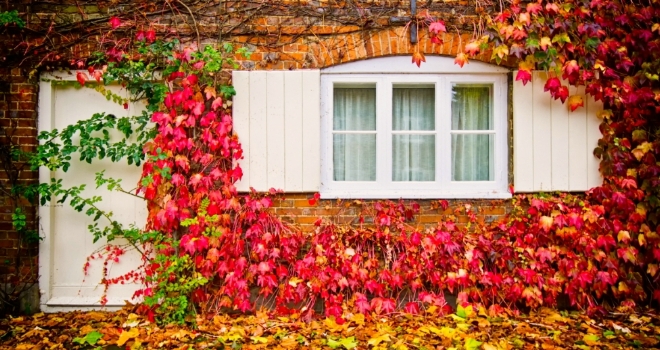 Despite a mini-heatwave a couple of days ago and temperatures remaining quite high across the UK, the seasons are about to change once again with the start of Autumn officially kicking in on September 22nd.
In celebration of this, national estate agent, Keller Williams, has studied transaction history for some of the UK's autumn-themed street names to discover which ones command the highest average house price.
The most valuable autumn-themed street names in the UK are those that include the word 'Scarecrow'. Based on sold prices between July 2020 and June 2021 (latest available), the average Scarecrow house price is £387,500, 39% above the national average of £279,130 in England and Wales.
Street names including the word 'Leaves' are the next most valuable with an average price of £343,750 followed by the word 'Autumn' itself which commands an average house price of £312,500, while 'Harvest' has an average price of £305,000.
While the temperature is yet to drop, streets with the name 'Frost' command an average price of £298,000, while 'Squirrel' and 'Hedgehog' homes have sold for £285,000 and £258,500 respectively in the last year.
Streets including 'Acorns' are home to an average price of £255,000, while 'wheat' commands an average price of £253,975.
Street names including the word 'Wind' bring an average house price of £200,000, and those with the word 'Chestnut' have an average price of £105,000.
Ben Taylor, CEO of Keller Williams UK, commented: "All indications suggest that house prices are going to remain high for most of the coming twelve months. The property market always performs very well in autumn, so don't be surprised if prices actually creep up a little between now and Christmas.
"This is great news for sellers who can feel confident that buyers will be easily found and desired prices achieved. But perhaps those sellers who happen to live on streets with names that include 'Scarecrow', 'Leaves', or 'Autumn' should be feeling even more confident as the data suggests buyers will pay above-average prices for homes on such roads."