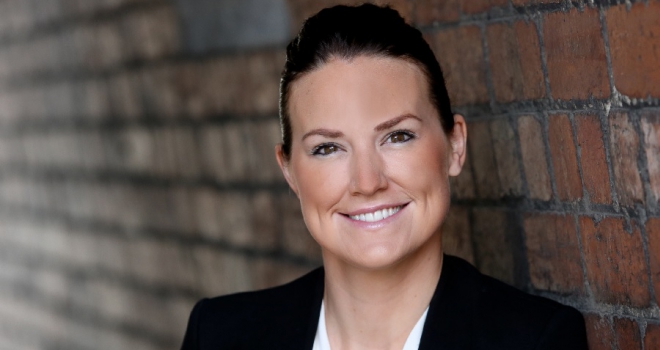 Sarah Barraclough, managing director of family owned-property developer, Skipton Properties, talks about what she wants to see the next Government do to help the new build sector following the December election.
"The prospect of a General Election brings with it a hope that new measures will be put into place to help the new build sector more easily deliver the number of new homes required to meet the demands of the growing population.
I'd like to see the next Government prioritise the sector and work much more closely with the industry to simplify the whole planning and build process and deliver well thought out schemes to make it easier for people to get onto the housing ladder and into more energy efficient homes.
Zero carbon homes
Zero carbon homes are much more expensive to construct, so the cost implication of enforcing Labour's proposed zero carbon policy on new homes would be enormous. We acknowledge and support the need for new homes to be more energy efficient, but to do this, the future Government needs to consider how to support both developers and home buyers
A simple example: we currently provide electric vehicle (EV) charging points in many of our new homes – it's often something potential buyers now ask for. The Government is currently consulting on higher national output levels, which would take the cost of installing an EV charging point from around £100 to over £500, ramping up costs for developers, essentially creating another barrier to entry. New technologies need to be considered hand in hand with cost, both to the developer and the end consumer
A central and well-resourced Think Tank would be helpful to educate architects and developers on how best to integrate energy efficient technologies and construction techniques when building new homes – there's currently no clear support or guidance on this and it's often a minefield.
Homebuyers need to be educated too – often the green technologies included in new builds are complicated to use and could be ignored by the new owners.
The Government needs to invest in these technologies to make them affordable and then focus on educating developers and homebuyers on integrating and using them to reap the benefits and reduce carbon emissions.
Starter home scheme
Skipton Properties was ready to take part in the current Government's starter home scheme and had earmarked a specific site for it. However, the supporting legislation was never passed, so the scheme never actually came into law. We were then forced to recategorize the properties we had designated as starter homes at our own expense, and potential first-time buyers were never able to benefit from the scheme.
The new Government needs to provide clarity and deliver on policy promises so that developers can plan accordingly and provide the additional housing this country so desperately needs.
On the other hand, the Government's Help to Buy scheme has been well thought out and has enabled many of our customers to get onto the property ladder for the first time. Developers and homebuyers need more considered, informed schemes like this.
Planning and infrastructure
The planning process needs to be simplified and we would welcome the opportunity to work with Government at a regional and national level to create new laws that are beneficial for all.
The Government also needs to work with the industry to ensure the correct infrastructure is put in place in areas where new homes are needed and built. We pay a community infrastructure levy when we create new developments, which we support, but no clarity is provided on how this is spent. Where new houses are being built, new communities are created, and often, new doctors, transport routes and schools are needed. We would like the Government to provide clarity on how we can collaborate with them to ensure all these things are considered and subsequently delivered."