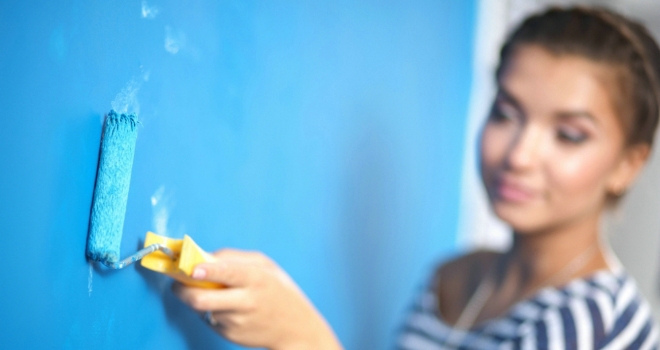 We are certainly a nation of DIY and home improvement lovers. Spurred on by a seemingly never-ending tidal wave of 90's home improvement shows, we still have the bug and things are no different 20 or so years later.
And it's only getting more expensive. According to new research from Confused.com, us Brits spend an average of £34,000 renovating our homes with 47% taking the plunge at some point. And 18% of UK adults have renovated their homes during lockdown.
But when it comes to renovations, which areas of the home are being invested in, and what are the obstacles homeowners face?
According to the data, the kitchen is the most popular room to renovate. In fact, 96% have renovated their kitchen at some point, spending £5,219 on average.
Not only is it the most renovated room, but it is also the area of the house people have spent the most money doing up, followed by the conservatory and the bathroom. People who have renovated their conservatory (73%) spent £3,550, on average, while 94% of Brits who have upgraded their bathroom spent £3,340, on average.
Looking more specifically at the different renovation projects people have carried out, 60% have upgraded their flooring, while 53% have installed new kitchen worktops or new windows.
As the kitchen is the heart of every home, it's no wonder it's also the room most homeowners want to renovate, with 27% of UK adults claiming it to be the room they'd most like to do up. This is followed by the bathroom (14%) and living room (11%).
Meanwhile, adding or extending a room tops the list as the most desired renovations, with 13% of people claiming these as the top of their wish list. 12% would like to change things in the kitchen by installing new worktops, while 10% of Brits, converting a room, applying new flooring, or changing the windows is the most desired change they'd like to make to their house.
While the kitchen is top of the DIY wish list for some people, it seems it may not be the best room to renovate if you're on a strict time frame, as the research suggests it's one of the projects that takes the longest amount of time, along with the back garden and conservatory. People who have renovated these areas of the home spent more than four months to complete the project. Meanwhile, the living room, master bedroom and bathroom offer the quickest transformations, all taking just over three months to complete, on average.
Paul Keighley, Residential Partner at Bramleys, comments on some renovations that have the greatest impact on the price of your home.
He says: "The number of bedrooms in a property has a big impact on its value so adding bedrooms will usually add to the sale price. Especially if it's a loft or cellar conversion with an en-suite bathroom. For example, a three-storey detached house with three bedrooms could be worth around 20% less than one with four bedrooms.
"Many people think that merging two smaller bedrooms will increase the value of your property but generally, reducing the number of bedrooms in a property will have a detrimental effect on value and saleability."
Adding value to their property was a key reason for 20% of people who've taken on a renovation project. But changing the value of a home can have an impact on insurance. Any renovators who believe they've added value to their home through a DIY upgrade should let their insurer know about the changes.
What UK cities are spending the most renovating their home?
Across the UK, at least three-quarters of people have renovated 11 key rooms in the home – from the kitchen, bathroom and master bedroom, to the study and playroom. But are we spending more or less than others when it comes to transforming our homes?
York tops the leaderboard as the city spending the most on home renovations, with people in the area forking out £49,056 to do up their home, on average. In particular, people in York have spent the most on renovating their kitchen, spending £6,167, on average. This is more than double the amount spent by people in Edinburgh (£2,450), and over £1,500 more than people spend renovating their kitchen in Portsmouth (£3,500).
Meanwhile, people in Norwich, Sheffield and Plymouth typically spend the least on home renovations at £17,547, £18,827 and £19,149 respectively, on average.
Despite the capital being the UK's most expensive city to live in the UK, London home renovators rank 8th in their total average spent at £33,298, which is more than £15,000 less than York.
However, 46% of respondents in London admitted to going over budget, with DIY projects costing a whopping £12,533 more than the original budget, on average. This is more than double the amount overspent by people in York (£5,601), where 45% also admitted to going over budget.
What are the biggest challenges we face when renovating our homes?
It's not always plain sailing when renovating a home, and there are factors that can occur that people may not have considered. These include everything from the weather to cancellations from traders, as well as not quite having enough money.
According to Confused.com's research, the biggest challenge people faced was living at home while the property was being renovated (51%). Two in five (41%) also said the hardest part was trying to find the right tradesmen.
But for 30%, the extra cost was one of the biggest challenges they faced when renovating their home. We know people typically go over budget when renovating their home, forking out an additional £7,765 on top of their initial budget, so it is crucial for homeowners to factor in any additional costs that may arise. And one important thing people may not consider is the insurance cover should anything go wrong.
Insurance companies will typically pay out for DIY mishaps, providing it's a job a person is qualified to do. Attempting to tackle the electrics or plumbing may result in a claim being declined. There are also certain jobs you should make your insurer aware of, especially if it impacts the value of your home. Although, further research found 25% of UK homeowners are confused about what they should be declaring to their insurer.
DIY in the home, basic DIY jobs including replacing carpets or putting up shelves don't need to be declared. But anything structural, such as conversions, replacing windows or knocking down walls should all be made known to the insurer.
Jessica Willock, home insurance expert at Confused.com, comments: "Renovating your home is an exciting project. It allows us to really make a home our own. And for many, it will increase the value of a property, which is great news in the long run. However, this is something you must tell your insurer about to make sure you have the right level of cover if you need to make a claim.
"Many people are confused about what they should or shouldn't tell their insurer about, but our guide gives some explanation on what needs to be declared.
"Always check with your insurer before starting any major renovation work to see if you are covered and to what extent. This could avoid any unexpected costs that could arise and as a result will make the process less stressful."