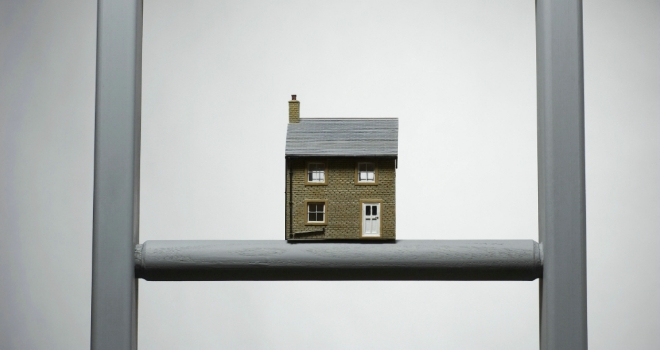 New eMoov research has shown that despite last month's rate rise being the first increase for just 37% of respondents, for those aged between 25-35, this figure climbed to 78%.
46% of those asked remained undeterred from buying another property, with 17% put off from a property sale and 13% putting the idea of a purchase on hold for the time being.
However, those in the first-time buyer age bracket seemed more deterred from another purchase with 56% put off from climbing the ladder, 40% indefinitely, 16% for the time being.
The increase was a put off in the capital more so than anywhere, where the high price of property can mean even a marginal hike can result in a large increase in unaffordability. 60% of homeowners in London were put off from another purchase by the recent increase in rates, 50% completely with a further 10% deterred from the time being.
London was also home to the highest number of homeowners seeing a climb for the first time at 63%, with the North East being the highest region outside of the capital (55%).
eMoov then asked how much rates would have to increase by to stop them from climbing the ladder. With affordability still at an almost record low, nearly half (49%) of homeowners would have to see an increase of 2% or more before they were deterred. 15% would have to see rates climb by up to 1.5%, 18% by up to 1% and 12% by just 0.5%.
The 55+ age bracket is best placed as a result of years of continued property price growth, with 71% needing to see a 2% or more increase before being put off.
When asked what impact the rate rise had on monthly payments, 64% hardly noticed, while 33% saw a manageable increase. Just 3% believed it had a serious impact on their monthly affordability.
45-50-year-olds were worst hit with 5% seeing a serious impact on their monthly payments, although this increased to 11% for those in both the South West and North East.
55% of UK homeowners believe the available length of mortgage agreements should be increased, while 45% also think the variable rate mortgage should be scrapped.
Russell Quirk, founder and CEO of eMoov, had this to say: "Encouraging signs that while many on the first rung or two of the ladder have only just experienced their first increase in interest rates as homeowners, the majority have weathered the financial implications and the marginal hike has made it easy enough to do so.
Market confidence remains high but understandably there is some trepidation among the younger generation of homeowners who will have heard horror stories of consistent hikes and double-digit rates, and as a result, may be treading with caution after seeing their first increase."