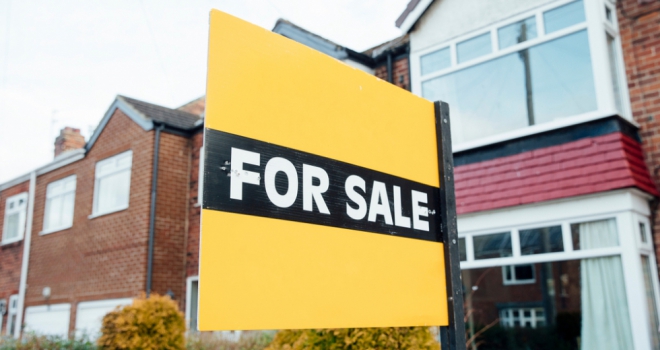 The latest data and analysis from the Land Registry and ONS on UK property has shown that the housing market saw a positive end to 2019 and a strong start to 2020.
According to the figures, UK house prices increased by 1.3% in the year to January 2020, down from 1.7% in December 2019. On a non-seasonally adjusted basis, average house prices in the UK decreased by 1.1% between December 2019 and January 2020, compared with a fall of 0.6% during the same period a year earlier (December 2018 and January 2019).
House price growth was strongest in Northern Ireland where prices increased by 2.5% over the year to Quarter 4 (October to December) 2019. The lowest annual growth was in the East of England, where prices decreased by 0.6% over the year to January 2020, followed by the South East where prices fell by 0.5% over the year.
In January, the price of an average home was £231,185.
Anna Clare Harper, co-founder of property fund Anglo Residential, had this to say: "House-price growth has slowed since 2016, reflecting restrictions on affordability and, in particular, in recent times, uncertainty around Brexit. The impact of coronavirus on confidence and the practical ability to buy and sell properties will be reflected in future statistics.
"This historical release shows how growth has been strongest in Northern regions, notably Yorkshire and the West Midlands, which both reflects and influences their prospects as areas for investment. This is echoed by investors we work with, who see potential investing in Northern regions which offer both yield and growth, particularly attractive in the context of historically low-interest rates. Meanwhile, the East and South East of England are restricted in terms of their growth prospects and affordability."
Miles Robinson, Head of Mortgages at online mortgage broker Trussle commented: "House prices have increased over the year to January 2020. However, we can't ignore the elephant in the room. Pressure is mounting on the economy as the coronavirus outbreak escalates. As it stands, we're yet to see its full impact on the housing market.
"With more stringent Government guidelines now in place in an attempt to contain the virus, sellers may see a drop in property viewings for at least three weeks. Many existing homeowners will have been financially affected by the outbreak. The Chancellor's announcement to freeze mortgage repayments will help to reassure those who are worried about their ability to make their monthly payments.
"We'd advise anyone concerned about what COVID-19 might mean for their mortgage or homeownership journey to get in touch with their broker or lender to discuss the available options."