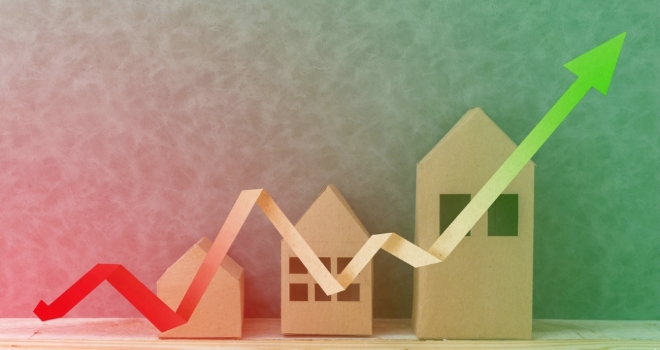 The latest UK House Price Index has revealed that average house prices in the UK increased by 2.2% over the year to December 2019, up from 1.7% in November 2019.
For the first time since February 2018, all regions have seen a positive annual growth rate.
Over the past three years, there has been a general slowdown in UK house price growth (driven mainly by a slowdown in the south and east of England), but there has been a pickup in annual growth since July 2019.
According to the numbers, the average UK house price was £235,000 in December 2019; this is £5,000 higher than in December 2018. On a non-seasonally adjusted basis, average house prices in the UK increased by 0.3% between November 2019 and December 2019, 0.5 percentage points higher than the same period a year ago. On a seasonally adjusted basis, average house prices in the UK increased by 0.4% between November 2019 and December 2019.
Anna Clare Harper, co-founder of property fund, Anglo Residential, says: "The house price growth to December reflects some improvement in confidence on the previous year. The uptick in house prices overall reflects greater political certainty.
"The second highest value region, the South East, experienced the lowest annual growth, which is great news for potential home buyers looking to get a foot on the housing ladder in this part of the country.
"The data suggest that more families are buying, and fewer landlords. Detached properties, which are popular with families, rose the greatest amount at 3.4% on the previous year. Flats, which are often favoured by landlords and which suit renters better, rose by just 0.4%, suggesting investors are stepping back a little from the market."
Gráinne Gilmore, Head of Research at Zoopla, says: "The certainty provided by the definitive result of the General Election was a shot in the arm for the UK housing market. The annual level of growth for the UK according to the ONS is the highest recorded in 2019*, with all regions seeing positive growth for the first time in nearly two years. The pick up in annual price growth reflects the trends seen in Zoopla's UK Cities House Price Index, which recorded the highest level of house price inflation in two years for December 2019.
"Zoopla data shows an increase in buyer demand since late last year, a trend that is set to continue amid real wage growth and low-interest rates. However, in some areas, there is still a shortage of homes coming to market to meet this demand.
"The upcoming Budget is a prime opportunity for the new Chancellor to address some of the factors affecting the housing market at present. Any review of stamp duty charges to help the movement of homeowners up and down the property ladder would be welcome, but the extent and nature of any reform, which must be balanced against political exigencies, remains to be seen."