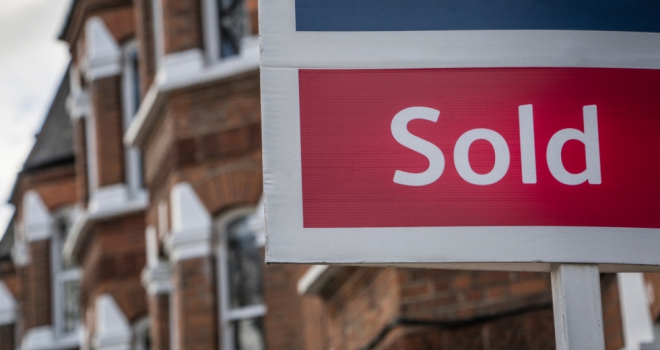 Undoubtedly the single biggest purchase of our lives, buying a home can soon see the costs spiral out of control unless you avoid unnecessary expenditures. Stipendium has created a guide to help homebuyers save money and best prepare for the buying process.
Ensure a good credit score
A high credit score gives buyers a much better chance of being offered a good mortgage. This can increase the buying budget and lead to a more reasonable repayment plan. It's vital to check your score early, well before starting the home search.
If your score is low, there are a number of simple things to do to improve it. For example, being on the electoral roll can improve the score, while being simultaneously registered at multiple addresses can negatively impact a score. Improvements can come from taking out a credit card and making small purchases with it, such as a food shop, that is promptly paid off by the end of the month.
Take into account additional fees
On top of the purchase price of a house, there are often additional homebuying costs. These include mortgage arrangement fees, valuations fees, stamp duty, removal costs, etc. Planning ahead and accounting for all of this early can save money as it means no last-minute panic which often leads to paying more than necessary.
Consider buying at auction
The open market is not the only place to buy a home. Another option are auctions. This can often be cheaper and faster than the open market, but there are important things to consider. The first is that auction properties often come with baggage - they might, for example, be dilapidated - so prior research is essential to make sure buyers know what they're getting and can budget for things like renovations.
Another consideration should be that it's easy, in the heat of the moment, to get carried away during the bidding process. Let head rule heart and set, and stick to, a strict maximum spend limit ahead of time.
Mortgage admin
There are heaps of admin involved with buying a home of which mortgage applications are probably the most important and complex of all. Securing a good deal is important, but getting a deal that suits the individual's situation is even more important. Mortgage brokers can offer guidance, but that requires extra expenditure. One great way of saving money is by remortgaging with an existing provider rather than buying a new one. This, of course, is not an option for first-time buyers.
Choose a good solicitor
A good solicitor or conveyancer will work hard to ensure that the buying process moves quickly and with maximum efficiency. This can slash the buying timeline by weeks or even months which reduces additional expenses such as having to rent a temporary home while the purchase is completed. It's always best to make this choice based on unbiased recommendations and the conveyancer's proven track record, all of which can usually be found online.
Your estate agent may recommend a particular solicitor but don't be fooled. While it might seem like they're trying to help, it's more often true that the agent and solicitor have struck a deal in which the solicitor will pay the agent referral fee. The recommendation does not, therefore, have anything to do with the quality of work the solicitor does, nor how reasonable their fees are.
Don't forget the moving costs
It's common for buyers to completely forget about moving costs. The buying journey is so long and daunting that it's hard to think of anything beyond signing the contract and then, all of a sudden, it's time to move and no preparations have been made. If buyers can handle the moving process themselves, they can save as much as £1,500, but this isn't always a realistic option.
By planning ahead of time, it's easier to get quotes from multiple removal firms, thus securing the most reasonable deal. Next, intelligent packing can save an awful lot of room in the van, thus reducing the price. Cost can also be reduced by dismantling big pieces of furniture ahead of time, reducing the amount of time the removal firm will charge for.
Finally, picking the moving day carefully can also save money. If, for example, movers have young children, moving on a weekday can avoid having to pay for additional child care that might be required at the weekend. And moving on a Friday gives the whole weekend to unpack without having to take a day off work.
Christina Melling, CEO of Stipendium, commented: "Buying a new home is one of the most expensive and stressful things we do in life. It can take months of planning and execution, and there's no limit to how much it can cost. With time and money such precious resources, it's important to cut out any unnecessary, wasted expenditure. While planning ahead and making smart, well-informed decisions can go a long way to achieving this, it's often easier said than done.
"Hiring the help of professionals who know the process inside and out can take much of this burden away from you, and the added cost this might require is easily negated by the savings it can enable because having insider knowledge on your side means you avoid wasting time and money on things you don't need or things you didn't plan for early enough."