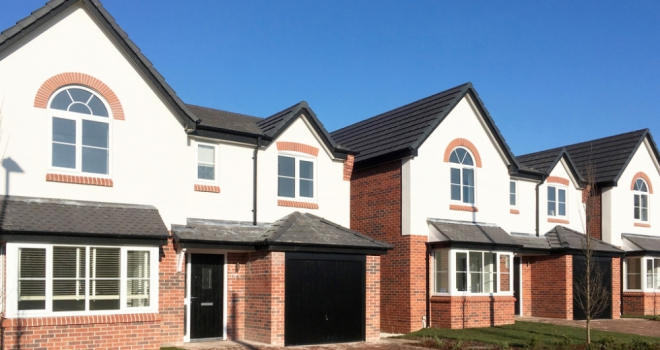 Despite being sought after, just 7.1%, or 53,330 of the 748,258 homes currently for sale in the UK are new-builds. The latest research from Warwick Estates reveals where in the UK homebuyers have the best chance of purchasing one.
Following a challenging 18-month period for the new-build sector, the future is starting to brighten for the new-build market as demand for housing currently runs at an all-time high.
Although numbers of new-build properties for sale are relatively low when looking at the national picture, there are, however, eight UK locations where new-builds are much more prominent and claim a market share well above the 7% national average.
First and foremost is Cambridge. Of the 1,390 homes currently on the market, an impressive 16.8% are new builds.
Edinburgh comes next with new builds accounting for 12% of the 3,187 homes currently on the market.
In Manchester, 11% of the 8,856 homes currently for sale are new builds, while in Aberdeen, new builds account for 9% of the available stock.
In both Birmingham and Belfast, new build homes also account for 9% of the market, while in London and Liverpool it's 8%.
At the other end of the spectrum, Portsmouth is home to the lowest percentage of new build homes currently on the market for sale. Of the 2,603 available homes, just 0.7% are new builds. This is followed by three Welsh cities - Newport, Swansea, and Cardiff - where the new build market share is is between just two and three per cent.
Bethan Griffiths, COO of Warwick Estates, commented: "The new build sector has worked tirelessly throughout the pandemic to ensure that more new homes reach the market to help satisfy the huge demand seen as a result of the stamp duty holiday.
"Of course, ongoing pandemic restrictions have reduced the quantity of new-build stock reaching the market and while the sector still accounts for a substantial level of homes for sale across our major cities, we should see this availability increase as normality returns over the coming months."