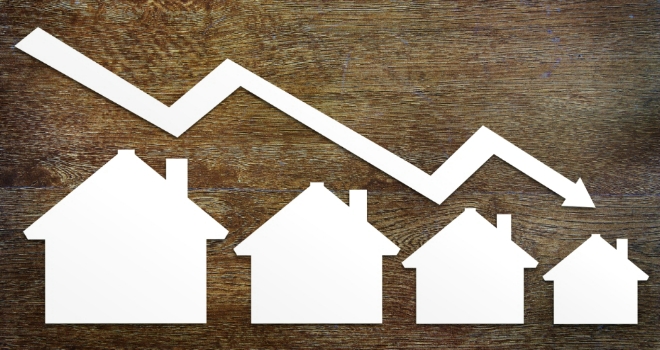 New data has revealed that the number of residential property transactions recorded by HM Land Registry in England and Wales has fallen 9.8% to 866,684 in year ending June 2017 from 961,048 in the previous year.
This is the lowest number recorded since year ending June 2013, when 686,961 transactions were recorded.
There was a 7.6% decrease in the nominal total value of residential property transactions in England and Wales to £248 billion for year ending June 2017, down from £269 billion in the previous year.
The median price paid for residential properties in 'middle layer super output areas' ranged from £29,000 (within County Durham) to £2,555,000 (within Westminster).
More than three-quarters of these areas had an increase in median price paid in year ending June 2017, compared with the previous year.
Shaun Church, Director at mortgage broker Private Finance, commented: "From a median house price of £2.6 million in parts of Westminster to just £29,000 in County Durham, the astonishing range in house prices between small geographic areas highlights the vastly different experiences of homebuyers around the country. With average wages in Westminster not even double those in County Durham, yet house prices being 88 times higher, there are clear affordability challenges for those trying to join the property ladder in areas at the upper end of the house price scale.
There has been a notable slowdown in residential property sales this year, with sales of flats and maisonettes worst affected. With these types of properties popular among buy-to-let investors, the decline in sales is likely to stem from recent stamp duty and other regulatory changes dampening activity in the property investment sector. However, the rest of the market is holding reasonably steady, demonstrating its resilience in the face of political and economic uncertainty.
Hope for homebuyers is on the horizon. The Government has promised to ramp up its housebuilding efforts, with today's ONS data demonstrating the positive effect housing development can have on a local area. Property transactions in the Olympic Park, for example, have risen eight-fold in the past two years. Meanwhile, mortgage rates remain affordable despite the rise in the base rate and are set to remain so thanks to strong competition between lenders."