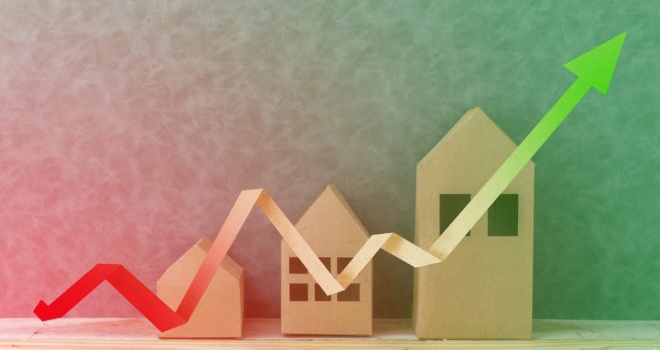 National annual house price growth has stayed stubbornly below 5% for the last two years, charting just 2% in the year to September. With the headlines dominated by a lagging London market and apparently lackluster national price growth, it's easy to be swayed by the negative outlook.
But the downturn is the fault (at least in part) of the south east of England. Cities like Birmingham have routinely outperformed London. In the year to June, house prices in Birmingham grew by 5.6% -- their slowest annual rate since December 2015 but still 1.2% above London growth for the same period . National house price growth might paint a negative overview, but there is opportunity for developers and investors – if they know where to look.
Birmingham and Manchester
In business hubs like Manchester and Birmingham, booming jobs markets and accessible housing prices have kept the market buoyant. And both have scope to grow still further.
Birmingham's service-based economy saw a 30% increase in jobs from 1998-2015, while city centre population growth topped London's between 2002 and 2015 . Housing demand continues to leave London in the dust, with 69-72% of houses in three Birmingham postcodes reported to be under offer or sold subject to contract in June.
Manchester is top of the leaderboard when it comes to population and job growth and won't be resigning its spot anytime soon. The city got a £1bn cash injection as part of the Government's Northern Powerhouse project, which increased jobs by 84% and the city's population by a whopping 149% between 1998-2015.
The student rental market (one of the highest yielding in the UK) is reflected in the development pipeline, and the affordability of new build developments in the city center is also helping to drive the market.
Bristol and Exeter
We're expecting job growth in both Bristol and Exeter to outpace the national average as financial, business and technology sectors gain a firmer footing in both cities. While house price in the South West have charted very close to the national average, JLL expects both Bristol and Exeter to see housing and rental market prices grow faster than the South West and national average this year.
Government commitments to employment and transport in Bristol are also helping to increase its attractiveness to young professionals. The investment to date has already created a more vibrant atmosphere in Bristol, and continued support from the government and private entities will encourage new city entrants. In Exeter, undersupply is likely to be the main power behind the new build market.
Peterborough
Your Move data shows a 3.9% growth in property prices in the East Midlands over the last year, 1.2% above neighbouring West Midlands . Plans for a new railway are a positive sign for price growth and will ease congestion on the East Coast mainline to and from Kings Cross, boosting Peterborough's accessibility to London and making it more attractive to homebuyers.
Canterbury
Canterbury was recently named by Compare the Market as the fastest UK city to sell residential properties, with homes taking an average of just 28 days to sell. Strong liquidity in this market, particularly in lower value units, means Canterbury offers some exciting opportunities for both developers and investors.
Milton Keynes
According to Hometrack, house price growth in Milton Keynes is around 8% a year, which puts it a little behind contemporaries such as Peterborough and Newport. This is likely because house prices here are already higher than many fast-growth UK cities, but it is still well above London and the south east. Situated within the Oxford corridor, a hub for tech and research industries, MK is well positioned to benefit from job growth and planned improvements to infrastructure.
Oxford and Cambridge
Strutt & Parker attribute high demand and low supply to growing house prices in both Oxford and Cambridge. Demand in these cities is down to the tech sector, which is booming in both.
The 'Regional Renaissance'
The Brexit vote and multiple Stamp Duty changes, coupled with a requirement for more housing at the lower end of the market, has drawn investor focus from London property. Outer London boroughs and cities such as Manchester, Birmingham and Bristol are benefiting from increased demand and limited supply.
The rising quality of regional developments is also helping to bolster markets outside of the capital. In the near term, I'm expecting to see sustained narrowing of the price gap as regional cities hold and London's price corrections continue.