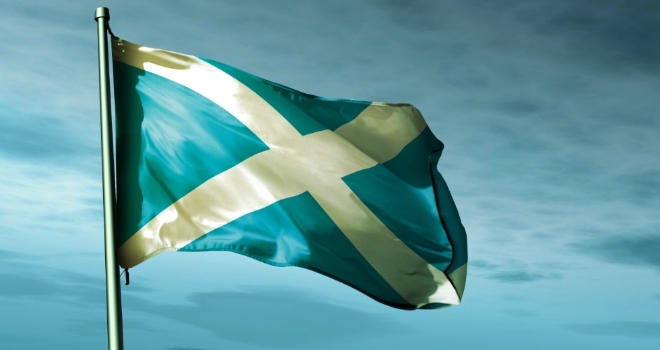 Keller Williams UK analysed the Scottish market based on its performance over the last twelve months, revealing where the most homes are selling, where has seen the highest level of house price growth and where ranks as the most expensive foot on the Scottish ladder.
When it comes to the most Scottish homes sold, Glasgow is leading the pack with 9,237 transactions in the last 12 months. Edinburgh isn't far behind with as many as 8,545 properties sold in the last year, while Fife (5,844), South Lanarkshire (5,652) and North Lanarkshire (4,853) also rank amongst the hottest spots of the Scottish market.
Although the Western Isles, Shetland and Orkney Islands understandably account for the lowest number of transactions, Clackmannanshire has seen the lowest number of homes sold in the last year where the Scottish mainland is concerned (820).
House price growth
Again, sticking to the Scottish mainland, East Ayrshire has been the best place to own a home in Scotland over the last year. House prices have climbed 13.1% in the area, with East Renfrewshire, South Ayrshire, Glasgow, Dumfries and Galloway, Perth and Kinross, Renfrewshire, Fire and North Ayrshire also rewarding homeowners with double-digit house price growth.
With an uplift of just 1.6%, the City of Aberdeen has seen the lowest increase followed by the wider area of Aberdeenshire at 1.8%.
Highest house prices
While house prices in Edinburgh have climbed by just 2% on an annual basis, the city ranks top where current house prices are concerned, with an average price tag of £280,204.
East Lothian (£253,018) and East Renfrewshire (£250,021) are the only other areas to breach the £250,000 mark, with East Dunbartonshire (£230,309) and Stirling (£212,045) also ranking in the top five.
Ben Taylor, CEO of Keller Williams UK, commented: "The UK property market is thriving at present and this is no different when looking at Scotland alone.
"Despite the uncertainty caused by Covid, the stamp duty holiday in its various forms has helped pull the property market away from pandemic paralysis and this rude health is evident across the board.
"Transaction levels have been robust and house prices have climbed year on year in every single area of the Scottish market, which is impressive, to say the least.
"As with the wider UK market, this positive market outlook is likely to remain until the back end of this year, at the very least, if not beyond."