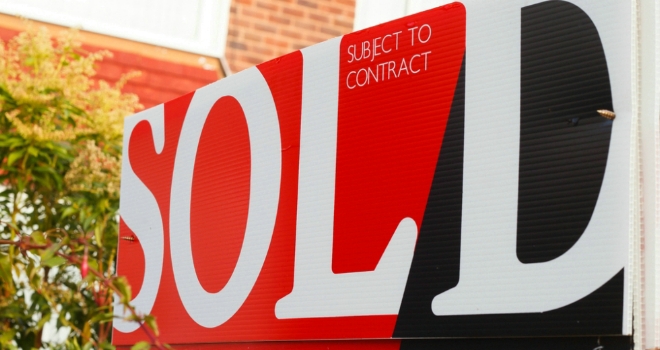 According to newly released figures from home buying company, Quick Move Now, fewer property sales are falling through before completion, despite continuing uncertainty in the UK property market.
The data reveals that 22.39% fell through before completion in the third quarter of the year; a 3.1% drop from the 25.49% of sales that fell through in the second quarter of the year and a 5.88% year-on-year drop from the 28.27% of property sales that fell through in the third quarter of 2018.
Reason for failed property sales in the third quarter of 2019:
1: Buyer changed their mind and pulled out of the sale - 40%
2: Buyer or seller pulled out due to slow progress - 33.3%
3: Difficulty securing a mortgage - 20%
4: Collapse of property chain - 6.7%
Danny Luke, Quick Move Now's managing director, commented: "This drop in the number of property sales falling through before completion is some much-needed positive news for the UK property market. It shows that those who are pressing ahead with a property sale or purchase in the current market are committed and serious about the transaction. This is often the case in challenging conditions. The market is generally slowed and running at a more cautious pace, but those sales that do progress are more likely to make it all the way through to completion
Looking at the reasons why property sales failed in the third quarter, it's obvious that buyers are still cautious. 40 per cent of the property sales that collapsed did so because the buyer changed their mind and pulled out of the purchase. A further third of unsuccessful property sales failed because either the buyer or seller felt the sale was not progressing quickly enough.
If you're keen to sell in this challenging market, and minimise the chances of your sale falling through, there are a few things you can do. Firstly, it is important to recognise that the best buyer is not necessarily the one who makes the highest offer. With 20 per cent of the property sales that fell through doing so because the buyer struggled to secure mortgage finance, it's important to ensure that any potential buyer already has a mortgage in principle in place before you accept their offer. Secondly, it's important to choose the right agent.
Again, it shouldn't all come down to money. Select an agent that has recent experience of selling similar properties in the area and who is going to work proactively on your behalf to find you the best sale. Lastly, with buyers exercising more caution, it's important that your property doesn't raise any 'question marks' for potential buyers. Make sure you finish any outstanding DIY jobs or decorating tasks, and ensure your property is really looking its best before you place it on the market. You should also ensure that you have any relevant paperwork for any extensions or home improvements readily available for potential buyers to see.
The property market is moving at a slower pace and with lower volumes than usual, but there are still people who want, and need, to move. If you have a property to sell, my advice would be to price it attractively, present it well and find out as much as you can about your buyer's personal circumstances so you can maximise your chances of achieving a successful sale."