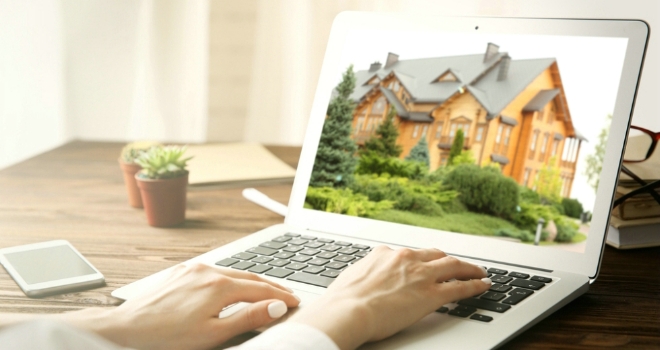 With uncertainty still lingering in the UK property market around Brexit, emerging technologies set for more widespread adoption and the continued popularity of co-living, what's in store for the property market in 2020?
Execs from proptech start-up, Badi, have weighed in to review the state of proptech in 2019 and outlined what we can expect this year.
Outlook on the UK rental market
Steven Hiltermann, UK General Manager, Badi, Comments: "Between Brexit and the Tenant Fee ban, last year was a busy one for the property market in the UK. Landlords began to feel the squeeze on their margins due to competitive rental prices and added pressure from the Tenant Fee ban.
"Uncertainty in the housing market due to Brexit has resulted in landlords sitting on their properties for longer, driving demand for alternative ways to rent them out that will generate a better return on investment this year.
"The opportunity for landlords in 2020 lies in looking differently at how they let out their properties, from a whole unit to listing the space by the room. We believe this will become increasingly normalised as property managers find opportunities to work with landlords with the sharing model, especially given that rental prices are predicted to continuously increase in the future."
2020: The year of property as a service
Ezequiel Cura, VP of Engineering, Badi, had this to say: "Last year in the property industry there was a particular focus on rediscovering how technology can revolutionise existing processes, especially when it comes to payments and booking a room.
"As proptech continues to expand, this year we'll see the emergence of property as a service. This means that proptech companies will not only focus on improving the rental process end-to-end but look to give tenants seamless access to services once they've moved to a new flat.
"This could look like a package offering, including access to a local gym, co-working spaces, interior design services, maintenance or internet set-up in the flat, thereby making the process of moving to a new place seamlessly easy."
The rise of next-gen co-living
Thoughts from Badi's Steven Hiltermann, UK General Manager and Alvaro Córdoba, Chief Strategy Officer
"Generation Rent is here to stay. It's forecasted that by 2025, more than half (60%) of those living in London will be renting. In fact, data from CBRE revealed that over the next ten years the number of renters will increase by 122%.
"As space in our popular urban areas is limited, more and more renters are looking to share spaces – whether it's via a flat share or co-living space. Both will continue to eat into general flat rentals as Generation Rent drive demand to flat-share in major global cities. As large co-living projects continue to pop up, this helps to make flat-sharing and co-living more mainstream.
"Co-living spaces like The Collective and Tipi have popped up across London over the last few years, in the hopes of getting Generation Rent on board with co-living. Often co-living spaces include a private bedroom with a shared living room and kitchen. While this provides immediate housing for Generation Rent – it's certainly not a permanent housing solution.
"This year, we'll see alternatives to built-for-purpose co-living residences. In London alone there are more than 700,000 under-occupied properties, providing an opportunity for property managers and landlords alike to rent out existing, under-used spaces.
"We're calling this next-gen co-living. As co-living continues to evolve, it will also begin to encompass spaces that can be turned into flat- and house-shares, rather than just new build co-living residences.
Can blockchain transform property in 2020?
Ezequiel Cura, VP of Engineering, had this to say: "There's significant potential in blockchain applications across the property sector to enhance security and more effectively manage property titles. However, we haven't seen widespread adoption across the property market – yet - but this could be set to change this year.
"Blockchain can become a new central infrastructure that supports the exchange of information among the public sector, open to citizens and businesses. For example, Georgia's Exonum land title registry is a clear example of how blockchain could provide a title management system that is public, secure and protected. Technology like this gives everyone peace of mind, knowing that property rights cannot be unfairly disputed since it is all traceable.
"For room rental platforms like Badi, the benefits of blockchain translate directly into improvements in user experience. It means greater security for users when it comes to booking a room and quickly identifying fraudulent listings, ensuring that the entire room rental process is seamless and secure for users."
Watch this space: proptech will continue to disrupt the property market in 2020
The ever-increasing demand for rental properties represents a massive opportunity in the UK for proptech to further enhance the rental process for tenants. Whether it's streamlining and securing the booking process via blockchain or providing an opportunity to easily and quickly turn under-utilised spare rooms into co-living spaces – 2020 is shaping up to be a disruptive and exciting year for the property industry.