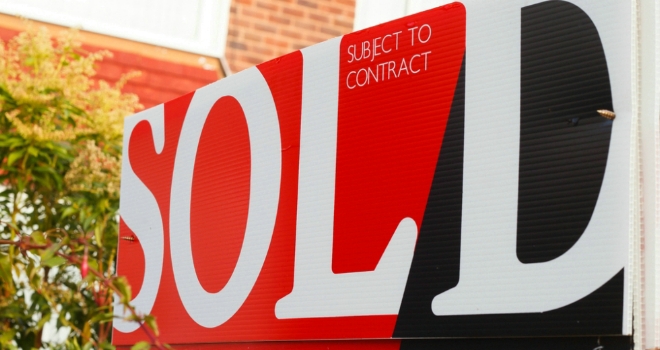 The latest data and analysis of the UK property market from Fine & Country has revealed that following the housing market reopening in England, a surge in demand has been reported across the industry, a pattern hoped to be repeated in Scotland, Wales and Northern Ireland.
While Leicester goes into lockdown following a regional flare-up of Covid-19 cases, the economy in all other regions throughout England has begun to recover with most non-essential shops, pubs and restaurants back to business by 4th July. Boris Johnson has promised that the UK will not return to austerity of 10 years ago.
Nicky Stevenson, MD of Fine & Country UK, says: "According to Zoopla, six weeks after the property market reopened, sales agreed were 4% higher than pre-Covid-19 levels. HMRC estimate that 46,230 residential transactions completed in May, 25% higher than April, however a -52% annual decrease.
"Although there has been a surge in demand, mortgage approvals have decreased, a monthly decline of -41% in May, down -86% on last year. With just 9,273 mortgages approved in May, the majority of May sales must have had mortgages approved prior to lockdown or were cash purchases."
Stevenson notes that lenders are being more cautious due to uncertainty around house prices and unemployment. The number of high loan-to-value mortgage products available are still a long way off pre Covid-19 levels.
She adds: "Just 14 products with 95% loan-to-value were available on 26th June and 72 with 90% loan-to-value, this will have the biggest impact on first-time buyers."
How have house prices been impacted?
Stevenson comments: "The reduction in transactions during lockdown was always going to make it tricky to report on house prices, especially at regional levels. However, some house price indexes are still being published and reporting an annual increase in house prices in May.
"Zoopla reported a 2.4% annual increase, Halifax 2.6% and Nationwide 1.8%. The surge in demand as the housing market reopened in England is likely to have prevented a fall in house prices. The housing market in Wales, Scotland, and Northern Ireland reopened towards the end of June, and we hope they will see a similar surge in demand, which, in turn, will help sustain UK house prices."
She says that overall, the economy contracted by 10.4% in the three months to April and by 20.4% in April alone. Oxford Economics believe the fall in GDP in April marks the bottom of the downturn. Also, inflation is at a four-year low, at 0.5%. This is due to a 16.7% fall in fuel prices, as well as declines in clothing and footwear.
However, with people unable to spend money during lockdown, it is no surprise. The UK unemployment rate for the three months prior to April was 3.9% but with around 9 million jobs supported by furlough, we will not understand the true impact on employment until the scheme ends in October. The Bank of England scenario, where lockdown is relaxed in June, expects the economy to contract by 14% in 2020, rebounding in 2021 to 15%, back to pre Covid-19 levels by mid-2021.
What can we expect in the months ahead?
Stevenson concludes: "Growth of unemployment, availability of higher loan-to-value products and government support, will play a huge role in the medium-term transaction volumes and prices achieved. It remains unclear if the demand in the housing market is the result of delayed demand caused by lockdown and therefore how long it will be sustained. If the fall in GDP in April marks the bottom of the downturn, and the economy is on the road to recovery, we hope to see demand in the housing market maintained."