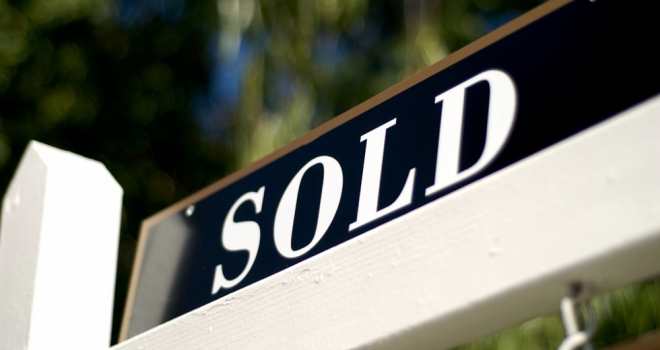 Inevitable price corrections are underway in the UK property market following unprecedented rises due to the pandemic. However, the dips are slight, for now, due to extraordinarily low levels of property on the market - with Home.co.uk saying that levels of unsold property have never been so low.
According to the latest market analysis from Home.co.uk, such scarcity strongly suggests that prices will not fall far. Especially since, for the time being, a vast amount of cheap mortgage credit is chasing ever-decreasing stock. Overall, home prices slipped 0.4% since last month, thereby easing the rather frothy valuations following the COVID boom.
However, more significant corrections in asking prices are evident at the regional level this month in the South West (-1.2%), North East (-1.0%) and the South East (-0.8%). The South West and the South East price drops come as no surprise given their recent gains although the North East correction appears out of place given the relatively small rise in home values over the last year.
Arguably, too much stimulus has distorted the UK housing market. The lack of sales stock alone is unprecedented in recent times and the fact that home prices soared whilst the wider economy tanked is aberrant, to say the least. On the other hand, the rental market also appears to be highly distorted. A chronic and worsening lack of available stock (46% down on November 2020's figures) portends further rent hikes going forward.
The London lettings market is a case in point. No longer hamstrung by oversupply, this rental market now offers 54% fewer properties to let than a year ago and central London rents are really skyrocketing. The boroughs of Kensington and Chelsea, Camden and Tower Hamlets lead the charge with annualised hikes of up to 38%, more than compensating for last year's declines during lockdown.
The return to growth in central London rents (and yields) is also accelerating demand in the London sales market. This international city will likely once again attract further foreign and domestic investment going forward. Prices post-COVID are far from frothy and capital gains are to be anticipated but whether this market will attain growth in real terms is unclear. Increased activity has cut the total sales stock total in London by 22% since Nov 2020 and supply has plummeted compared to last year.
Across most of the UK, scarcity continues to support both prices and rents. However, Scotland, Greater London and the North of England are now indicating sub-inflation growth, while the South, Midlands and Wales continue to indicate real growth for the time being. The East of England and the East Midlands remain the top performers in terms of regional price growth, with annualised home price inflation of 11.2% and 9.9% respectively, supported by considerable residual demand and low supply.
Home's forecast is that prices and rents will continue to rise overall due to the vast amount of recent credit expansion. A significant loosening of supply in the near term appears unlikely, and any sort of significant mortgage rate hikes look impossible given the indebtedness of government and the private sector alike.
The annualised mix-adjusted average asking price growth across England and Wales edged down to +6.7% this month; in November 2020, the annualised rate of increase of home prices was 4.5% and in a rising trend.