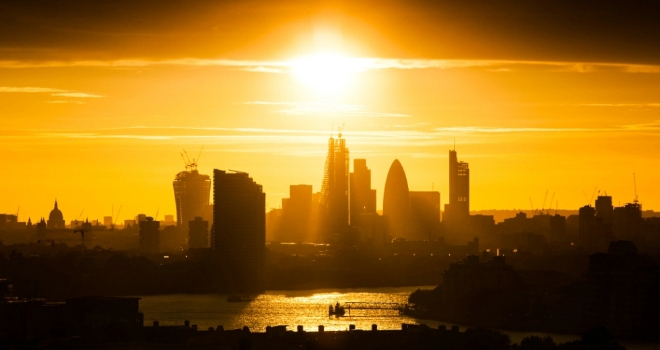 According to research by London buying agency Astute Property Search, overseas buyers are 'hedging' 2021 prices in anticipation of a stronger 2022 market.
Matt Turner, Founder of Astute Property Search, explains: "Many of my clients are British ex-pats, with plans to move back to the UK in 3-5 years' time. They are mainly looking for homes that can double up as rental investments to cover themselves before they're ready to move back but are essentially buying now to attempt to hedge 2021 prices before the market fully recovers in 2022. In the past few months, we have seen a huge rise in enquiries from ex-pat couples that are coming over and block booking viewings for properties that fit their profile.
"One of our best transactions this year was secured in St. John's Wood, for a client based in Europe and looking for a city Pied a Terre. Due to travel restrictions, they were not able to physically be in London and "their viewing" was undertaken through video calls. Close to 50% of all apartments in prime central London were sold to international buyers pre-pandemic and it's this inability to travel that has seen a lull in the market, so having us on hand to verify and negotiate allowed them to secure a fantastic deal."
The firm predicts that apartments will see a renaissance and an increase in demand will see prices rise sharply in 2022, especially for two-bedroom apartments, so now is the time for investors to secure the best deal. Furthermore, the return to offices is predicted to recover the near pre-pandemic levels in 2022, which may lead to some finding their new commute to be too long that will further increase demand for London flats.
One lasting impact of the recent lockdowns is the increased demand for space, which has seeped from the housing market to flats, with overseas buyers seeking value in larger apartments.
Astute Property Search shares their top tips for buyers to follow when buying a property in the current market:
1. The property must include a long lease, though preferably with a share of freehold
2. Reasonable service charge (not too high that it eats into the yield & not too long that the building is neglected)
3. Close to amenities & transport
4. Close to open spaces, communal garden or direct access even better
5. Small low-rise block (mortgage companies prefer this)
6. Construction style (Ask regarding potential cladding issues)
Matt concludes: "The studio and one-bedroom flat market has dropped significantly and will take the longest to recover, so currently we are encouraging our clients to purchase apartments with a minimum of two bedrooms in locations where value is still there to find.
"Space and square footage are key and I would go further to say that for now two-bedroom apartments will be in higher demand from prospective tenants. Working from home has become the norm with tenants sleeping in one bedroom and then using the other as an office. Units with dedicated outside space such as balconies, communal gardens, terraces all carry a premium on the rental market, so are proving popular with international investors looking for strong yields."