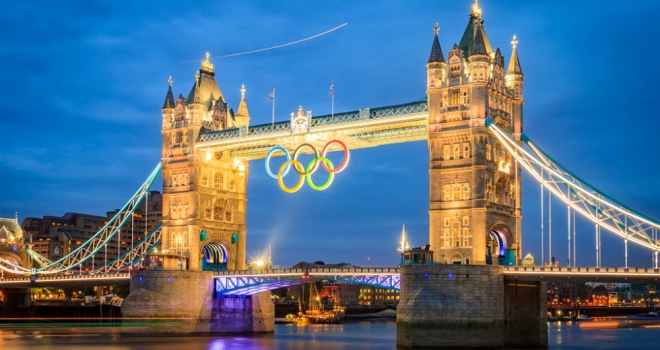 Much like the recent Euros, restrictions will mean that this Olympics will be unique and a far cry from the huge social events we're used to seeing. However, it could leave a far longer-lasting legacy, at least where the property market is concerned. That's if London is anything to go by according to the latest property market analysis by London lettings and estate agent, Benham and Reeves.
Since London hosted the 2012 Summer Olympics, house prices across the capital have climbed by 5.6% a year on average and by a total of 61% since August 2012.
However, many areas of London underwent extensive regeneration schemes prior to the games, with parts of Stratford in the borough of Newham, in particular, subject to a complete transformation.
While there are many haunting images of abandoned Olympic venues from bygone games, London's Olympic stadium is now the home of West Ham, while the Olympic village has been repurposed into much-needed housing for London homebuyers and renters.
A total of six other boroughs played host to the Olympics, including Waltham Forest, Barking and Dagenham, Hackney, Greenwich and Tower Hamlets and their respective property markets seem to have benefited as a result.
In fact, house price growth across these six boroughs has averaged 6.9% per year since 2012, 1.3% more than London as a whole. They've also increased by a total of 78% on average, 17% more than the wider London average.
When looking at each borough individually, no less than three of them sit at the top of the table for house price growth when compared to every other London borough.
Waltham Forest takes the gold with house prices up 106% since the Olympics, averaging a 7.4% increase per year. House prices in Barking and Dagenham have climbed 86% since the summer of 2012, while in Newham they've increased by 81%, with both seeing a respective average annual rate of growth of 7.4% and 7.1%.
While Hackney (66%), Greenwich (66%) and Tower Hamlets (63%) haven't benefitted to quite the same extent, all three have seen house prices increases at a greater rate than the wider average across the capital.
Marc von Grundherr, Director of Benham and Reeves, commented: "The huge Olympic regeneration of London and Stratford, in particular, brought about a monumental boost to property prices and today, the London Borough of Newham remains one of the best performing pockets of the London market as a result.
"This has no doubt had a knock-on impact to the neighbouring boroughs of Barking and Dagenham and Waltham Forest. So it's hardly surprising that all three of these Olympic host boroughs sit top of the property price growth table when analysing the market since 2012.
"It's great to see that not only were the London games a great success for the GB team, but they've also left a lasting and positive legacy for the local housing markets and wider economies that were such an integral part of hosting them."