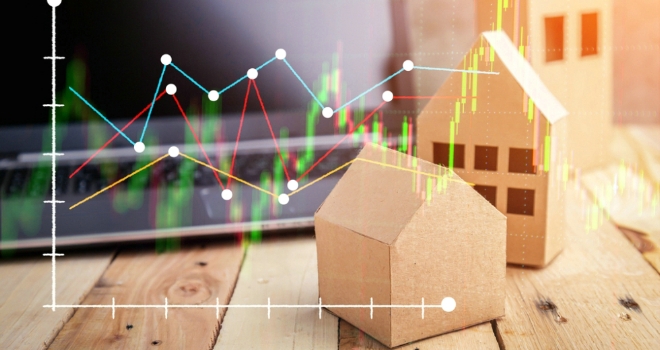 The latest data and analysis from Rightmove has revealed that, during October, house prices in the UK saw a monthly increase of 1.1% - the largest increase since the 1.4% rise seen in October 2014.
However, Rightmove has warned that with more sellers chasing fewer buyers, this month's 104,000 new-to-market sellers will have to work harder to find a buyer before Christmas.
With Christmas 69 days away, data shows that the average time from first advertising on Rightmove to being marked as sale agreed by an estate agent is 63 days.
The properties that are moving the quickest are in the second stepper property sector, where the average time taken to find a buyer is 60 days. Typical first-time-buyer type properties, with two bedrooms or fewer, also just undercut the average with time to sell being 62 days.
The toughest market at present is the sector made up of properties with five bedrooms or more with four bedrooms detached, with this "top of the ladder" category taking a current average marketing time of 76 days. The extra challenge to sell these larger properties is especially noticeable in London, where the average time to find a buyer is now 86 days.
This longer time to sell London's upper-end properties is having an effect on overall market activity in London with the number of sales agreed compared to the same period a year ago being down by 9%, more than any other region.
Southern regions are seeing sales dip by 7.9% on average compared to 2016, whilst the northern half performs somewhat better with a fall of 3%. For the year as a whole, however, 2017 still remains ahead of 2016 on sales agreed numbers, with the year to date being 1.1% ahead of the previous year.
Miles Shipside, Rightmove director and housing market analyst, commented: "With Christmas some 69 days away and the average time to find a buyer being 63 days, many of the 104,000 new sellers this month will be hoping to agree a sale before Christmas.
It will be harder for this Autumn's sellers to secure a sale because buyers have more choice with a 3.1% increase in new seller numbers compared to this time a year ago. In addition, the number of sales agreed was running ahead of 2016 over the summer, but has now fallen back with a 5.9% decrease compared to last September. New sellers' pricing optimism may therefore be unfounded in some parts of the country. While this month sees higher asking prices in eight out of ten regions, sales agreed are below this time a year ago in nine out of ten. With buyers becoming more Scrooge-like with their cash, sellers who have undercut the average 1.1% rise in asking prices may stand a better chance of finding a buyer before Christmas, especially if they are in one of the more active parts of the market.
With the number of sales agreed for the year still up on a pretty busy 2016 it shows there is plenty of potential life in the market and need for housing, but at the right price and quality. Get that right and it will hopefully mean the present of a successful sale for Christmas and the gift of a new home in the new year. Those homeowners who need to do some work to their home to make it more attractive to potential buyers should get ready now in time for marketing in January."
Andy Somerville, Director of Search Acumen, said: "Without urgent action home ownership will remain nothing more than a Christmas wish for many aspiring homeowners.
There is clearly still plenty of confidence in the housing market as sellers' price expectations for newly listed homes increase. Some will see the rising national average asking price as a sign of health, but in a market suffering from chronic unaffordability this is yet another indicator that reform is required to prevent inflated pricing. This is especially true in a climate where we expect a cumulative shortfall of one million new homes by 2022 compared to what we need to be building to satisfy demand.
We are seeing increasing numbers of desperate sellers chasing buyers who are being squeezed out and dispirited. Yet again this boils down to a deep-rooted lack of supply and the need for more housing stock to prevent asking prices rocketing further out of reach, especially for first-time buyers."
Russell Quirk, founder and CEO of eMoov.co.uk, commented: "The north-south divide is no new division where UK house prices are concerned but a slower market climate in recent times has seen the divide almost reversed with the more affordable areas in the North performing much better where actual price growth is concerned.
Of course, it goes without saying that those with a "top of the ladder" property will find it harder to sell as these properties take a bit more time whatever the market conditions.
With the UK market showing positive signs of a recovery over the last few months it is unlikely the average UK seller will struggle as we approach one of the busiest periods in the UK property market calendar.
I certainly don't think there are more sellers chasing fewer buyers as the level of housing stock or lack thereof, continues to be the driving factor behind UK price growth. There are many pockets of the UK outside of the top-end market in London and the South East that are still seeing an imbalance between the level of buyer demand to houses available."