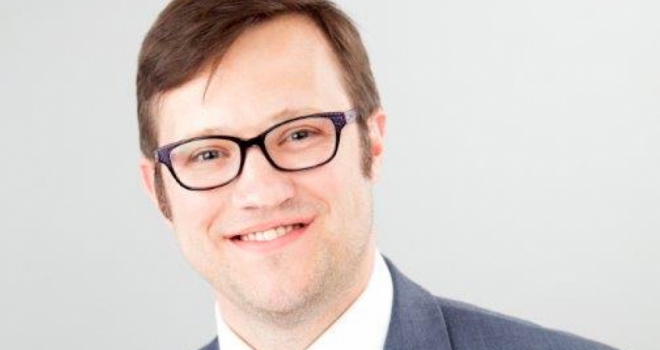 The Property Reporter Awards 2020, proudly supported by the NRLA, officially launched last Monday and gives you the chance to help us recognise the individuals and companies that have gone above and beyond in the UK property industry this year.
Nominations can be made for any business who you think deserves recognition via the Property Reporter Awards website and will be put under the microscope by our incredible panel of judges, before deciding on the winners.
Backed by years of experience and industry knowledge, this crack team of seasoned property professionals has been a closely guarded secret, until now.
Over the next few weeks, we are delighted to give you the chance to get to know our judges a little better, find out who they are, where they're from and what makes them tick.
Next up, Ben Beadle...
PR: Who are you?
BB: I'm Ben Beadle, Chief Executive of the NRLA, the largest representative body for landlords in the UK. I'm also a landlord!
PR: How long have you been involved with the property industry and what is your current role within it?
BB: I don't know anything else! I've always worked in property – I even did work experience at the tender age of 16 for a housing association opening rent cheques in the post room! I have been involved in front line lettings, property management all my career and was influential in setting up deposit schemes across England, Wales, Scotland and Northern Ireland.
Now, as the CEO of the NRLA, we are ensuring landlord voices are heard in Westminster and Cardiff Bay, whilst at the same time ensuring landlords have support, access to information and the best available service es as part of their NRLA membership.
PR: What will you be looking for in a successful nominee, what separates them from the competition?
BB: I'll be looking for balance. It is so easy to pit landlords against their tenants but this is unhelpful at the best of times, and divisive in the worst of times and couldn't be any further from the truth.
PR: There are many categories in the Property Reporter Awards. Which category are you most looking forward to Judging?
BB: The best proptech company – a big buzz word, but innovation and helping agents, landlords and tenants to make life easier through tech is so important.
PR: What judge from the world of TV, film or literature are you most like and why?
BB: Well, probably Baroness Hale of Richmond. Weirdly, I sat next to her on the tube back in the days when we didn't need to keep 2m apart and I was surprised to see her on the Jubilee line. She was very much a trailblazer with strong views. People may well remember her for garish broaches and her role in the Brexit saga! Always struck me as being scrupulously fair.
To nominate your own or another business for the inaugural Property Reporter Awards, please visit www.propertyreporterawards.co.uk
#PRA20