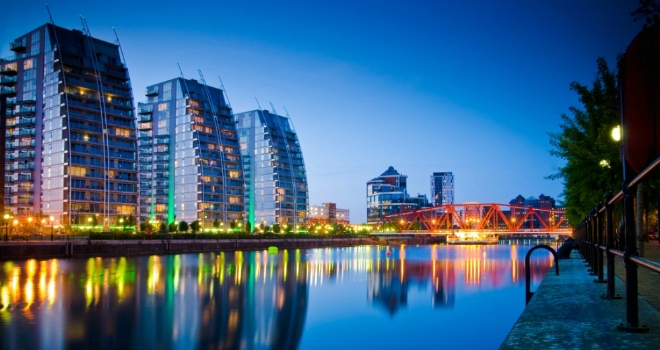 Manchester continues to lead the Northern Powerhouse as the strength of its housing market builds. As one of the UK's thriving second cities, Manchester has become an investment honeypot for more and more domestic buyers and those from overseas.
Demand for high quality property stock in Manchester is rising rapidly and competition is fierce, with online estate agent Purplebricks revealing that properties in the city have been on the market for only 60 minutes before being let.
And this fast-paced market promises to advance on a positive trajectory, with the Greater Manchester Housing Investment Fund announcing plans this month for more than £20 million in loans to support the development of new housing in the city.
Combine this with a significant slump in the value of sterling over the last few days and Manchester's market quickly becomes the picture-perfect environment for foreign investors looking to the UK
Jonathan Stephens, Managing Director of property consultancy Surrenden Invest, has certainly witnessed this growth in overseas buyers looking to Manchester for their ideal investment: "Here at Surrenden Invest we have already seen an influx of overseas buyers over the last nine months, with enquiry levels going through the roof when the pound falters, a perfect example being last Friday's 'flash crash'. Overseas buyers who may have been sitting on the fence are presented with a window of opportunity to exploit a volatile sterling.
Our international investors are especially prevalent in Northern UK cities such as Manchester, where rental yields far exceed that of their South Eastern counterparts. And that, combined with a lower entry point and strong market fundamentals, will further drive the sales of new build developments in the North as the market opens itself not just to portfolio buyers but one-time investors looking to cash in on the current exchange rate."