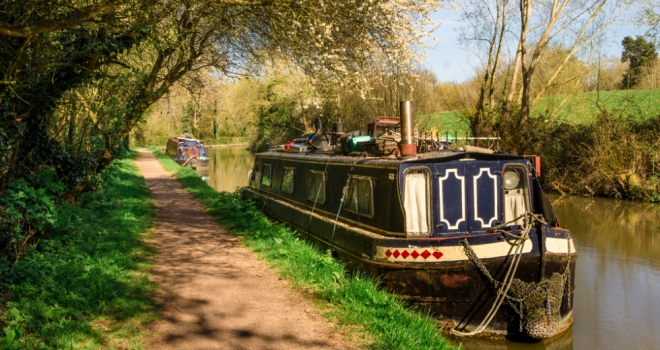 For many prospective first-time-buyers, the biggest hurdle to getting on the property ladder is saving for a deposit.
A new study commissioned by BWML, a UK residential and leisure mooring provider, has revealed that 55% of millennials are unable to save the deposit required to purchase a traditional property.
The data revealed 51% of millennials are willing to tackle this problem by purchasing an alternative dwelling, over a house or flat, to get on the property ladder.
When asked if they would consider an alternative dwelling, 53% said they would temporarily live in a caravan, 33% houseboat and 14% trailer. Houseboat was the favourite long-term residence, with 27% saying they would happily raise a family on the water.
Plain sailing to a better way of life
Although 48% said affordability is the main perk of alternative living, 25% are drawn to the associated health and well-being benefits, such as improved mental health.
Of the same group 15% are attracted to the environmental advantages, while 10% would find it more convenient for travel.
Julie Cox, a long-time boat resident, believes life afloat offers a better way of living: "The lifestyle is more relaxed and you can move whenever you want. I have met and seen many people on the canal with all sorts of issues. Depression being one of them. I think being on the canal helps them, mostly because they are rarely judged by others and have the option to start afresh if they choose. It offers a healthier life style all round."
Research by The Canal & River Trust revealed GPs are even prescribing canal walks to combat depression, reduce stress and cure loneliness.
Kat, travel blogger at Wandering Bird, believes millennials are simply looking for a different way of life: "People are willing to live a little smaller, in order to have more freedom to travel and enjoy the world.
"Whether that's living in a van or on a boat, there are several options and I think more people are becoming aware of those and taking the opportunities which come their way."
While millennials try to save for a deposit, alternative homes may be a temporary, and potentially long-term solution for those looking for independence but want to avoid being snared by the renter's trap or simply don't want to give up flexibility and put down roots.