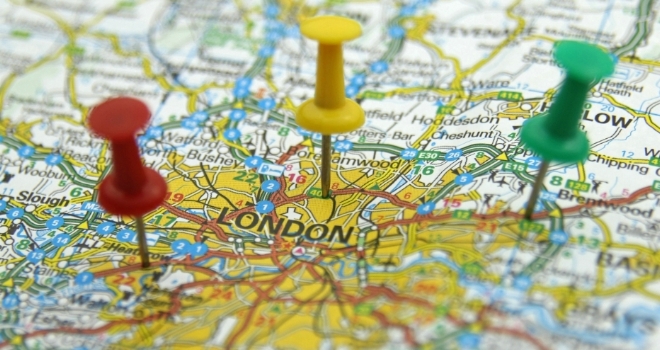 The latest data and analysis from Nationwide has revealed that during Q3, London was the weakest performing region for first time since 2005, with house prices down 0.6% year-on-year
Robert Gardner, Nationwide's Chief Economist, said: "The annual rate of house price growth remained broadly stable in September at 2.0%, compared with 2.1% in August.
Housing market activity, as measured by the number of housing transactions and mortgage approvals, has strengthened a little in recent months, though remains relatively subdued by historic standards.
Low mortgage rates and healthy rates of employment growth are providing some support for demand, but this is being partly offset by pressure on household incomes, which appear to be weighing on confidence. The lack of homes on the market is providing ongoing support to prices.
House price growth rates across the UK have converged in recent quarters. Annual growth rates in the south of England have moderated towards those prevailing in the rest of the country. London has seen a particularly marked slowdown, with prices falling in annual terms for the first time in eight years, albeit by a modest 0.6%. Consequently, London was the weakest performing region for the first time since 2005.
Near-term rate hike is becoming more likely
At its September meeting, the Bank of England's Monetary Policy Committee (MPC) signalled that, if the economy evolves broadly in line with its expectations, an interest rate increase is likely in the months ahead. This would be the first increase in the Bank Rate since July 2007.
Clearly, much will depend on how the economy evolves, but most economists and financial market pricing suggest that a small rise of 0.25% is likely at the MPC's next meeting in November, which would take Bank Rate to 0.5%.
We would expect a modest rise in Bank Rate, by itself, to have only a modest impact on economic activity. Indeed, if rates are raised to 0.5%, monetary policy settings will still be a little more supportive than they were before Bank Rate was lowered to 0.25% in August 2016.
This is because the MPC is unlikely to reverse the other measures it put in place last year to support credit availability in the wider economy (such as the additional purchases of government and corporate bonds, which have helped to keep longer term borrowing costs low). Moreover, the MPC has signalled that it expects any increase in interest rates to be gradual and limited. Indeed, financial market pricing suggests that Bank Rate is only likely to rise by around one percentage point (to 1.25%) over the next five years.
East Midlands top performing region in Q3
Annual house price growth rates across the UK regions remained within a fairly narrow range once again in the third quarter.
East Midlands was the strongest performing region, with prices up 5.1% year-on-year in Q3. This is the first time since 2002 that the East Midlands has taken the top spot.
London was the only region to see a year-on-year price decline, with a 0.6% fall. This is the first time since Q3 2009 that London house prices have fallen on an annual basis.
Northern Ireland saw a softening in annual growth to 2.4%, from 3.8% last quarter, while Wales saw a slight pick-up, to 2.6%. Annual price growth in Scotland was similar to last quarter at 1.9%
Jeremy Leaf, north London estate agent and a former RICS residential chairman, had this to say: "These figures underline what we shouldn't do - in other words, judge what is happening in the property market by one piece of data. It shows the north-south divide in reverse and confirms what we have been seeing on the ground - that the London market is struggling for mainly affordability reasons and it is only those sellers who recognise the changed market conditions that are doing deals.
Buyers and sellers are still nervous about prospects for the market in view of lack of perceived progress in Brexit negotiations and concerns about imminent rises in interest rates."
Russell Quirk, founder and CEO of eMoov.co.uk, commented: "It is not surprising that the UK's market stabilises as we head into the busy Autumn selling season after a slowdown during August. London's stall in growth during September is likely a continued ripple effect from the summer holidays as schools opened their doors and potential homebuyers were getting back into a routine with family. There are optimistic signs that the resilient London market will catch up to the rest of the UK in the coming months."
Jonathan Samuels, CEO of Octane Capital, said: "The London property market has been the victim of its own extraordinary success.

Prices in the capital rose to such a level that a correction was always on the cards. Extreme supply issues within the M25 coupled with always-on demand will mean the London market can only fall so much. In reality the ongoing correction will be a positive in the longer term. Even by London standards, prices in some areas of the capital had become frankly absurd.

For the broader market, low supply, strong employment and low borrowing costs are keeping things ticking along, although high inflation and the possibility of the first rate rise for a decade remain a threat.

When rates do go up, whether this year or next, it will be a symbolic moment. Even though the likely quarter per cent increase would not be a game-changer, the fact that it represents the beginning of the interest rate upcycle is a major psychological development.

But handled carefully by Threadneedle Street, there is no reason to think the first rate rise for many years will trigger property market armageddon."
Hannah Maundrell, Editor in Chief of money.co.uk, comments: "The market seems to be cooling slightly in London which will hopefully give people more of a chance to get on the housing ladder – despite still being the most expensive region.
Prices are still on the rise for the rest of the country, with the East Midlands seeing the greatest price increase. It's important here to make sure you do your research before you buy to get the best deal.
If you're looking to buy in the capital, power could be tipping in your balance so make sure you do your research and haggle to get a price you're happy with. If you're selling, make sure the price you're asking is realistic and be confident about the minimum you're able to accept. If you want to sell at the top end of the price scale you'll need to make sure your home is better than anything else out there, and be prepared to wait for someone that wants to pay a premium."