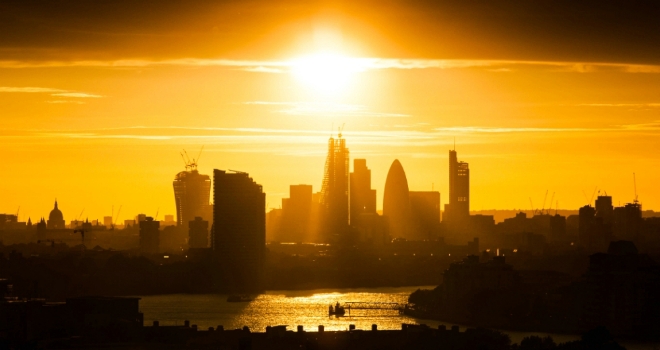 The latest data and analysis from LSL Acadata has shown that a slowdown in prices continued into October, with values flat over the month and up 0.8% on an annual basis.
This is the slowest growth since March 2012, and at £298,438 prices are now roughly level with November 2016.
Transactions are also slower, down 5% in the first nine months of 2017 compared to the same period last year. The reduction is justified, though, when taking into account the surge last March ahead of the 3% surcharge in stamp duty.
Oliver Blake, Managing Director of Your Move and Reeds Rains estate agents, said: "It's a challenging time for the market, but outside London many regions are showing some resilience.
We have yet to see how this will change in the months to come, particularly following the Autumn Budget when it has been rumoured the Chancellor will make announcements that may impact the housing market. The good news, however, is that housing is clearly on the political agenda and any action that supports buyers and sellers - and positive movement in the market - has to be encouraged."
Excluding the capital, and the South East (growing, but slower than average), growth for England & Wales was at 2.8%. That's supported by a fairly consistent picture across much of the rest of the country, with house prices rising above 3% everywhere else other than in Wales and the North East.
London continues to weigh on the market, with the decline in prices there (now 2.4% annually) dampening growth substantially though. Prices fell more slowly in September than the previous month, down 0.3%. The average house in the capital remains at £583,598, despite a fall of £14,250 over the year.
The top end of the market has been more likely to see a price drop. Average prices in the top 11 of London's 33 boroughs are down 5.6% annually, while the bottom third continues to show modest growth of 1%. The middle 11 are just in negative territory, with prices down 0.3%.
The City of Westminster has seen the biggest fall annually (down 19.2%, albeit skewed by sales from a luxury new development last year); however, prices in the City of London, are up 10.3%, and Haringey, up 10.9%, has seen the biggest increase over the year. Near the bottom, prices have increased by 6.8% in Bexley (the only borough, other than Redbridge, to set a new peak in the month), while in Greenwich they've decreased by 7%.
Transaction levels have proven to be more resilient, just 1% lower in Q3 2017 than the same period in 2016. Sales of flats have decreased by 8%, however detached and semi-detached sales have seen an increase of 8% and 9%, respectively.
Price growth in England & Wales slowed to 1.7% annually in September 2017, but values remain up £5,019 on the previous year. While monthly growth for England and Wales in September was small it was positive, putting an end to five months of price declines.
Of the 15 places where prices have fallen over the year, four are located in Wales, and three each in the North East and the South East.
The East, which led growth for much of this year and last year, seems to have slowed. Prices for the month were down 0.3%, although annually prices are still up 3.3%, and Peterborough (9.3%) and Southend-on-Sea (8.8%), particularly, continue to show growth. Despite lacklustre growth overall, the South East also continues to have hot spots. Portsmouth, up 11% annually and setting a new peak price in September, was the strongest growing authority nationally.
Finally, in common with London, the market has seen a strong shift from flats to houses. While transaction levels in the third quarter were essentially the same as the same period last year, flats saw a 6% reduction in sales in England and Wales. However, sales of detached houses were flat, while sales of semi-detached properties increased by 4%. Sales of terraced properties were down by 1%.
Peter Williams, Chairman of Acadata and John Tindale, Acadata housing analyst comment: "House prices continue to slow on an annual basis. In October the rate fell to 0.8%, the lowest it has been since March 2012, over 5-and-a-half years ago. On a monthly basis, average house prices hardly moved, only changing by £15 from the previous month, which is too small a number to have any meaningful significance. The average price of a home in England & Wales now stands at £298,438, the same level as seen in November 2016.
However, although the headline rate is showing a position of no change, at the regional level and below there have been considerable movements in average house prices, which we explore in detail in this release."