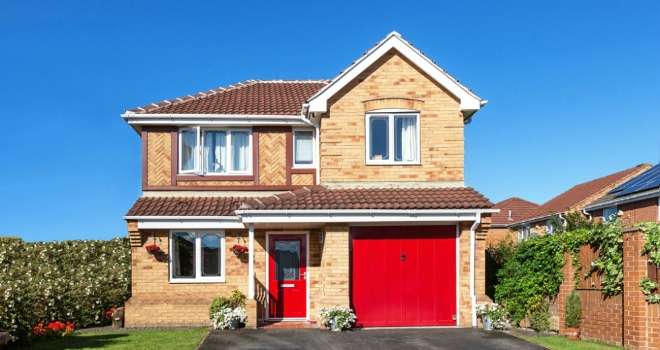 Tom Bill and the team at Knight Frank give their end of year report on the UK houseing market and forecast for 2018.
Sales
"The sales market in prime central London (PCL) continues to move towards recovery mode as pricing adjusts to higher transaction costs and political uncertainty. Average prices were flat in the three months to November, which took the annual fall to -2.2%. It was the most modest rate of decline in more than a year and suggests that price declines are bottoming out.
Supply and demand indicators also underpin our view that pricing will remain relatively flat in the near-term. While the number of new prospective buyers is rising, the level of new stock coming to the market declined over the course of 2017. However, any recovery is not happening in a uniform manner. Instead, the market remains stratified and performance is linked to variables that include price bracket, the level of specification and amenity and the extent to which stamp duty rises have been priced in.
For example, properties worth £5 million-plus in PCL experienced a more rapid decline in pricing than sub-£5 million properties due to the effects of higher stamp duty. Pricing at this level is now recovering more quickly than the rest of the market, a trend we expect to continue into 2018.
Meanwhile, we expect sales volumes across prime London to remain below their historical rates in the near-term as stamp duty continues to have an impact on liquidity. Uncertainty generated by Brexit will also continue to impact sentiment, although an orderly transition period could see some pent-up demand released from 2019, which would have a positive effect on pricing."
Lettings
"Rental values in prime central London fell 2.4% year-on-year in November, which was the most modest decline recorded since May 2016. Rental value declines are bottoming out as the rate of new supply slows down, which has been the result of fewer 'accidental landlords'. In other words, fewer would-be vendors are opting to let their property as pricing and sales volumes stabilise in the sales market.
Other factors indicate that rates of new stock coming onto the market will decline, underpinning our forecast that rental values will move from negative to broadly flat in the near-term in prime central and outer London. First, the large spike in new stock that followed the introduction of the additional rates of stamp duty in April 2016 has been largely absorbed by the market. Second, a series of tax changes affecting landlords will cause some to re-evaluate their portfolios and act as a brake on new supply. Meanwhile, demand is likely to remain strong, particularly in the lowest and highest price brackets."
Noel Flint, Head of London residential, Knight Frank:
"There are signs of an end of year rally; deals are taking place and a recent super prime sale to a HNWI provided further encouragement because the individual in question is moving his business and staff back to the UK to be based in London. This shows a confidence in the capital that has at times seemed to be lacking in recent months. Looking ahead, the recent stage one deal in the Brexit negotiations may give rise to more optimism and increase the chances that we could see a positive start to 2018 as a more certain picture emerges."
Knight Frank Country Residential
Rupert Sweeting, Head of Country House Sales, Knight Frank:
"Whilst 2017 has not seen dramatic changes in prices for country property, there have been factors that have made it an interesting year. As ever, the market has shown its sensitivity to correct pricing. Where a house has been correctly priced, there has been competitive bidding with eventual sale prices often in excess of the guide price. Conversely, over-ambitious pricing has seen houses stick on the market.
Buyers of property are finally coming to terms with the penal rates of SDLT (Stamp Duty Land Tax). As with any new tax it can take up to 18 months for them to become accepted. Whilst buyers have come to expect to pay more tax when buying a house, some vendors have had to reduce guide prices to factor the tax in for the buyer. As a result of this, the first 6 months of 2017 saw considerably more sales volume than in the same corresponding time in 2016.
There was a temporary lull in activity around the General Election time and as 2017 draws to a close, there are some buyers who continue to sit on the fence whilst Brexit negotiations continue.
As always, there have been areas of the country that have seen particularly active markets, such as Oxford and Guildford, likely as a reflection of access to good schooling for buyers and fast links to London. Some parts of the country have been short of stock and these include the Hampshire patch. In addition, there has been a shortage of country estates for sale but those that have been on the market have sold well, such as two of our listings in the Cotswolds - The Abbottswood Estate and Bibury Court.
It has been interesting to note that activity by international purchasers has been as strong as ever – perhaps stronger as they take advantage of the strength of the Dollar and Euro against the Pound. The strength of the international market at the top end was demonstrated through our sale of two properties on the Wentworth Estate at guide prices of £25,000,000 and £29,000,000, both of which sold to international buyers.
Looking forward to 2018, it is easy to understand why the first 3 months may be a little quiet – a combination of the traditionally quiet period in house buying/selling but also as the deadline for Brexit negotiations draw to a close at the end of March. Once this is out of the way it is expected that the market will pick up."
Knight Frank Student Property
James Pullan, Head of Student Property, Knight Frank:
"As we look forward to 2018, we anticipate that affordability will drive the investment agenda. Acquiring good value mid-market product, where the rent that students pay is perceived as affordable, will become an increasing focus for investors. The "arms race" for specification will tail off in 2018 as the sector focuses on delivering product which meets the needs of mainstream students. Developers who overestimate the depth of market for high specification, deluxe accommodation, targeted at the most affluent students will come unstuck."
Knight Frank International
Mark Harvey, Partner & Head of European Sales, Knight Frank:
"The market's momentum, which began in 2016, continued across many of Europe's top residential markets in 2017. Improving economic factors, easing political tensions and low interest rates have helped create a more positive and conducive residential landscape.
The notable drive towards value and diversification led to a significant uptick in transaction numbers across the majority of Europe's prime cities and holiday destinations.
With luxury prices in some of the world's top cities softening over the last year, buyers - both lifestyle purchasers and investors alike - have recognised the comparative value in cities like Paris, Madrid, Berlin and Lisbon.
Greater transparency, mobility and the ease of cross-border transactions are helping a new generation of international investors re-invigorate Europe's residential markets, particularly in those that registered significant price reductions in the wake of the global financial crisis.
The recovery is not limited to city centres but extends to some of the key traditional hotspots. Perennial favourites like Tuscany, the Balearics, Costa del Sol, Provence, the Cote d'Azur and the Alps are all seeing improved market sentiment. As we approach 2018, market fundamentals appear favourable and point toward further consolidation and growth for Europe's prime residential markets."