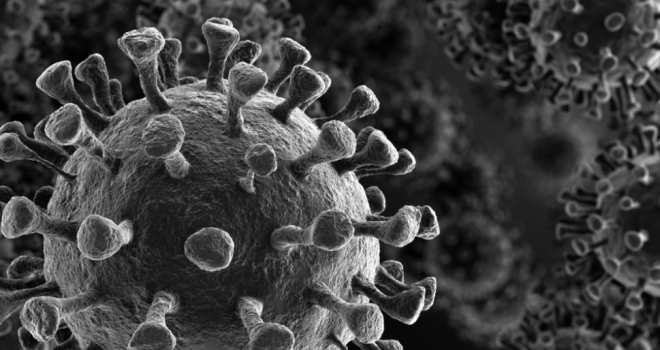 The coronavirus crisis has affected virtually every corner of British industry. Public and private sector, from multinational corporations to the humble B&B. Some have faired better than others due to their ability to adapt.
As we mark the 100th day of lockdown, we ask if the UK property industry could turn out to be one of these success stories?
Property Reporter asked Paul Shamplina - founder of Landlord Action and Brand Ambassador of Hamilton Fraser, Hiten Ganatra - MD at Visionary Finance, Chris Norris - Director of Policy and Campaigns at the National Residential Landlords Association, Ben Lamb - partner at Clarion, and Peter Joseph - CEO at The Moving Hub, what their experiences of the crisis were and how this may impact on the future of the UK property market.
What has been the biggest impact of Covid-19 on your business?
Peter Joseph - The Moving Hub: "The pandemic has clearly made most businesses have to change down a gear or two and in some sad cases led to businesses stalling. The property industry has suffered from this, but for a few; of which we are one, the award-winning technology that we have heavily invested in over the past few years has seen us not changing down a gear but merely lifting the foot of the gas slightly. Having the ability to overnight have our dedicated staff work from home on systems that mirror our workplace has seen a successful and seamless transition into what may now become part of our daily working environment."
Paul Shamplina - Landlord Action/Hamilton Fraser: "We have adjusted remarkably well. We have 215 employees at Hamilton Fraser all working remotely for our brands My Deposits, Total Landlord Insurance, The PRS, Client Money Protect, Landlord Action, H F Assist, Landlord Zone, as well as our Aesthetic insurance business.
"Impact wise in respect of Covid-19, Landlord Action went a bit quieter for a couple of months, because the courts suspended evictions until the end of June and My Deposits protections as well, as the lockdown meant tenants could not move into new properties, It was a wise decision by the Government to free up the property market early on, as our industry does underpin the economy in so many ways."
Chris Norris - NRLA: "The Covid-19 pandemic has been an unprecedented event, and landlords have had to play their part in supporting tenants through it.
"What we have seen during the pandemic is that landlords have been doing their bit to help tenants. To help households, which are struggling financially many are showing a willingness to adapt and have been offering rent deferrals and reductions where they can in order to sustain tenancies. Away from their purely business interactions, some landlords have also been helping in practical ways such as offering to do shopping for vulnerable tenants or volunteering in their local communities."
Hiten Ganatra, - Visionary Finance: "There have been three main areas that we have focused most of our efforts on. These have been the well being of our team, increasing the level of communication with existing landlord customers to keep them informed and also to be there for them if needed, plus keeping track of all the frequent product/LTV revisions, changes to lender criteria and additional underwriting requirements which has resulted in us digging much more deeply into each client's personal circumstances to ensure we cover off every base at the outset before making a product recommendation.
"The timescales taken by lenders to underwrite cases has increased significantly as every application submitted is being scrutinised extensively. In terms of business, we saw an understandable dip in enquiries immediately following lockdown, but since the end of April, we have been inundated with calls from a wide range of property investors who are both new and existing customers of Visionary Finance, as they rightly see a huge opportunity to invest in the immediate aftermath of this terrible pandemic."
Ben Lamb - Clarion: "The biggest impact has been from the closure of the physical office and the challenge of ensuring that our service to clients is maintained, our teams and employees are operating efficiently and that their wellbeing is looked after. We pride ourselves on having a very positive and open culture, which is important for us to maintain as much as we can without being in the office.
"Thankfully, we have found that our service levels have held up well and the firm has adapted extremely well to working remotely. However, we are all looking forward to the time that we can come back to our office."
How well has the market adapted to the outbreak and what measures do you think have been the most successfully implemented?
Hiten Ganatra: "If you had asked me this question two months ago, I would have answered this relatively negatively, as the lending options for Buy to Let were dramatically curtailed.
"However, since we have seen surveyors able to go back out and value property, most lenders have been quick to return to a degree of normality in terms of property types lent on like HMOs and MUFBs, plus LTVs have started to increase. Generally, I think the market has adapted well and it has been very different to 2007/8, as lenders have continued to lend, we have seen no major casualties in terms of lenders closing, plus the technology we now have available to us has meant that our customers will have received the same level of service as they did when we were all working in the office.
"The latter point makes me especially proud of my team and how they have stepped up to the challenges we have faced."
Ben Lamb: "The government support for tenants has been vital by way of the furlough and business loan scheme. Our landlord clients have not received the same level of support from the government which has caused issues for them given that in many cases there are now two-quarters worth of rent cases owed.
"On the positive side, we have seen landlords and tenants working well together to agree on solutions which have worked well for both parties e.g. rent-free periods given in exchange for the grant of an extended lease.
"We have also seen transactions continue and there has been a real will to drive deals through and get them done."
Paul Shamplina: "Since this lockdown, and I'm speaking now in week nine, I've never done so many webinars, Facebook lives, Zooms or podcasts on engagement with landlords and letting agents. I said to all agents during the time of lockdown, show your value to the landlord and get some brand loyalty, you will be judged on your actions through these crisis times.
"Really, everyone has just been firefighting. Cash flow being king. Landlords and agents continuing to offer the best service they could, as the tenant is the customer. It was important that agents showed high levels of communication and proved their worth in managing properties. Virtual viewings have been vital to ensure that properties could still be marketed throughout lockdown, before the market re-opened.
"Landlords/tenants are going through tough times, agents need to really show the landlord their worth and show understanding towards a tenant's changed situation."
Peter Joseph: "I sadly don't think that our industry has coped well at all with the outbreak which is understandable. Most of the property market is led by a perception that it needs to be face to face; viewings, floor plans, seeing your estate agent and sitting in front of a conveyancing solicitor to handle the legal side.
"I'm not saying all of this shouldn't be face to face, but so much can and now should be done online to save time, money and improve efficiency. Our conveyancing platform not only saves our clients money, but it's fully transparent in showing our clients exactly what's happening on their instruction but also speeds up the process; which will mean in some cases will hold a chain together that would otherwise fall apart."
How has the pandemic highlighted the importance of technology in the property market?
Ben Lamb: "Virtual meeting software such as Zoom and Microsoft Teams has played a really important role in being able to have face to face meetings and may mean that going forward this is used more when needed. From a legal point of view, we have adopted tools such as electronic signatures to enable deals to be completed while physical distancing is in place."
Chris Norris: "Outside of existing tenancies, landlords have also changed their business practices, making use of technology to offer virtual viewings, observing isolation during routine property visits, check-ins, and check-outs. This all contributes to maintaining the viability of their businesses, whilst also helping tenants find the homes they need."
Hiten Ganatra: "As I mentioned earlier, the fact that we can now all work from home, we can access the systems we use, we can undertake video meetings with customers and most lenders have online DIPs and applications which has meant that we have been able to continue writing business and serving our customers."
Paul Shamplina: "Technology has saved the day, all businesses across the world, will change the way they work and operate. Realising that staff can work remotely, save on office/workspace expense and measuring output. Saving money for businesses will be a priority and technology is instrumental in that regard.
"The way that we have been able to communicate with each other in our business, whether Zoom or our 8 x 8 system conference calls etc we has been amazing. Our Infrastructure department has been brilliant to get 215 people working from home and for the business to run normally."
Peter Joseph: "I think I have highlighted this in the previous two questions. Basically in my view. It is vital. Let's not forget and rely on it solely, but like I have always said. Online and On-hand."
The property market is likely to look quite different as things slowly return to normal, what changes do you think we can expect to see?
Paul Shamplina: "Well there will be less staff in offices and different opening times. Also, flexible working hours, due to the social distancing plans which will be in place for a year most probably.
"The reality is we will be in a recession, with lots of jobs losses across practically every sector. The Commercial Property Market will be hit very hard. As I mentioned, with Covid-19 rules in place, the way that viewings, inspections, check-outs, inventories and valuations will change, with the assistance of Tech. Winning business for agents for Sales and Lettings is imperative, so using Tech will give them an advantage I'm sure."
Ben Lamb: "We have heard a lot of talk about quite radical changes that might happen particularly in the landlord and tenant sector, such as the greater use of turnover rents and upwards and downwards rent reviews. Our view is that wholesale changes, as after the last recession, are unlikely and that we suspect the property landscape from a landlord and tenant perspective will not change dramatically.
"It will be interesting to see if demand in the office sector dips as organisations accelerate the change to a more flexible working model for staff, realising that home working is a viable option for staff."
Chris Norris: "The lockdown is now easing in both England and Wales, but despite this, there is no doubt that there are challenging times ahead. It is inevitable there will be a backlog of repossession cases when the courts reopen following a five-month pause – we would like to see the justice system think creatively about how best to progress cases. This needs to include prioritising the most urgent cases such as those related to anti-social behaviour and existing cases that were prevented from advancing due to lockdown, causing further hardship.
"However, we must recognise that there is a difference between a backlog of expected cases and the 'cliff-edge' some are predicting. For all the scaremongering, our most recent research shows there is no 'eviction crisis' looming."
Hiten Ganatra: "The increased use of AVMs and Desktop Valuations is likely and lenders will have learnt a lot from their increased adoption over the last few months, so I hope that they become part of a standard lending policy for more lenders, as that will undoubtedly help reduce costs and also improve the speed of transactions."
Peter Joseph: "I would like to see estate agents further adopt the use of technology which they have really got on-board over the last couple of years, there is no reason why virtual property tours couldn't work for at least a first viewing, saving them time, money and also keeping their applicants and vendors free from diary checking to fit in viewings.
"Mortgage advisers are working more closely now with agents to bridge that gap between agent and conveyancer and we and others are working on tech to smooth the data sharing between us all which can only help to speed things up. We are working with thousands of estate agents and mortgage advisers linking them together."
What is the main thing you've learnt since the lockdown period was implemented?
Hiten Ganatra: "What an amazing team I have, that relationships are vital whether that's with your customers, lenders or other supplier partners and that our business provides an invaluable service to our property investor clients and we have been able to be there when some have needed us most."
Paul Shamplina: "Keeping busy, being proactive. Having a structure, like exercise has been so important for my mindset, working at home with the family about is so challenging when I'm used to being out visiting clients, doing seminars etc. I organised an event every day, which was normally a webinar."
"I did one with the NRLA and we had 1600 landlords on line. The advantage of this lockdown is that you have a captive audience of landlords who are feeling vulnerable during these times, as to non-payment of rent. During the lockdown, our team came together and we started a new mediation business for The PRS brand, for our mediators to mediate on landlord and tenant disputes, (as Pre Action Protocol will be brought in the near future), as the court system was suspended.
"We just showed we could adapt and put a new business together in three weeks. We also launched a new business called OME- which is a deposit replacement scheme for tenants to pay a monthly fee, to help with affordability."
Ben Lamb: "There is no substitute for working with clients on a face to face basis. We pride ourselves on the relationships that we have with our clients, the understanding of their issues and the service that we provide. For us, our meetings and events play a central role in this."
Peter Joseph: "Haha! Well, I've realised I don't need to spend so long sat in my office at work, I've also learnt that there is no success in life if you can't see, enjoy and spoil your family or friends."
What positives can the industry take forward from its response to Covid-19?
Ben Lamb: "There has been a real spirit of getting things done in the face of adversity, particularly with parties coming together to think of creative solutions. An example of this is landlords and tenants coming together to deal with the issues they are both facing."
Paul Shamplina: "Landlords and agents are people businesses."
"I think parties such as agents, landlords and tenants will not take each for granted as much and show more compassion. It's clear there will be movements in the market, with a good chance of properties prices dropping a bit and rents coming down a bit. The worse a landlord wants is a void with an empty property."
Hiten Ganatra: "We have obviously learnt a lot from 2007/8 as an industry and are much more resilient as a result. It has also reinforced the value of advice at a time when a large proportion of the population has encountered financial hardship or challenges that no amount of planning could have prepared any of us for."
Chris Norris: "Nine out of 10 tenants have been continuing to pay their rent, and where tenants have struggled to do this due to the pandemic, most landlords have been working with their tenants to find a solution. Communication is key in maintaining good landlord and tenant relationships, we have seen plenty of examples of this during the pandemic, and hope it continues post-pandemic."
Peter Joseph: "Lockdown put the shutters up very quickly on the property market but transversely; and positively, it was also one of the first industries to be pushed to re-open by the government demonstrating the importance of our industry. We need to look after it and our clients who are buying and selling. For those of us who go that extra mile in their exciting journey, we will and are bouncing back quickly."