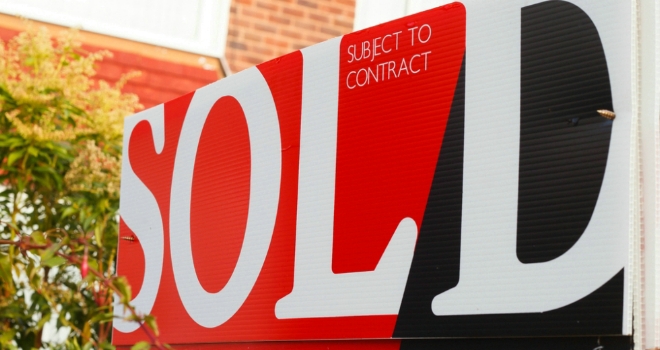 Pent-up demand for homes following the UK wide lockdown has resulted in an unprecedented rebound in new sales agreed, with figures close to early March levels.
The latest data and analysis from Zoopla has revealed that the suppressed demand has also translated into stronger prices, with average asking prices of sales agreed in the last week 6% higher than June 2019, an indicator that house price indices might not register immediate price falls in the short term.
According to the portal's research, demand for housing is now 54% higher than at the start of March, returning in a one-off boost and bringing in a huge volume of would-be movers to the housing market during the last four weeks.
Zoopla found that sales agreed are now just 12% short of the levels seen in early March with the volume rising by 137% since the market reopened.
However, sales in London are lagging behind as some buyers look to move outside the capital. A reliance on public transport has made it harder for life to return to normal and working from home could leave many employees no longer needing to commute into the city.
Sales of property in London remain 24.8% lower than the week ending 8 March, just before lockdown, despite the market has being open for four weeks. Sales in the northwest are now just 0.9% below their pre-lockdown level, according to Zoopla, with sales in the southwest running at just 1.7% down.
Despite sales at the very top end (£5-£10m+) seeing demand dropping to just 10% recently, properties priced in the £1m+ bracket have been particularly strong - doubling in the past week to 664, compared with 494 a year ago. However, the largest number of sales last week — 8,956 properties sold subject to contract, compared with 7,744 this time last year — was for homes valued between £250,000 and £500,000.
Richard Donnell, director of research at Zoopla, comments: "The rebound in housing demand is not solely explained by a return of pent-up demand," he said. "Covid has brought a whole new group of would-be buyers into the housing market. Activity has grown across all pricing levels, but the higher the value of a home, the greater the increase in supply and sales as people look to trade up. New sales in London are lagging as buyers look at commuting and moving to the regions."
However, Mr Donnell cautiously adds: "The charts are off the scale but I do think this is a one-off surge in demand, a temporary jump.
No one truly knows what the economic impact [of Covid-19] is going to be. The housing market is purely an extension of the economy and I am very cautious about the second half of the year."