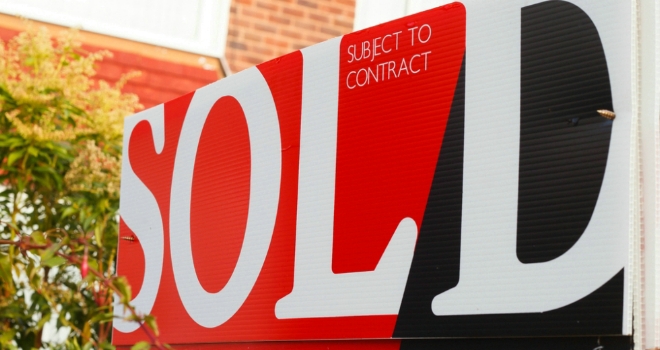 The latest data released by HMRC has revealed that during February, the volume of residential transactions increased by 1.7% when compared to the previous month and was up by 2.7% when compared to February a year earlier.
HMRC data also revealed that the number of transactions, at 101,780, is also higher than in February 2017.
Neil Knight, Business Development Director of Spicerhaart Part Exchange & Assisted Move, commented: "The latest non-seasonally adjusted HMRC property transaction data shows that there were 84,010 residential property transactions valued above £40,000 in February 2019, a rise of 5% compared with January's figure of 79,340 and a rise of 2.7% on a year ago.
It is difficult to take much from the figures, as they have remained fairly stable in February over the past five years, but we know that it is first-time buyers that are still very much driving the market, now accounting for the majority of mortgages for the first time since 1995. I think the continuing stamp duty freeze, combined with the help to buy scheme and historically low-interest rates means it has never been easier for first-time buyers to purchase, particularly new build homes.
But with this first time buyer dominance, I think the market will start to struggle if there are not enough new homes built. Because while overall construction grew this month, private new build housing was down. I think many developers are continuing to hold back until Brexit becomes clearer, while others are struggling to sell completed builds. The Government is still pushing for more construction, especially for affordable housing, and announced in the Spring Statement plans for more new housing. But, as the Government has failed to keep its 2016 pledge for 200,000 'starter homes' and with a Brexit delay until June in the cards, it shall be interesting to see how the industry reacts.
For those developers who are struggling to shift their current stock, we work with developers offering part-exchange schemes which can offer a solution."
Kevin Roberts, Director, Legal & General Mortgage Club, said: "Innovation in the mortgage market is providing consumers with plenty of options to get onto and up the housing ladder today, including thousands more first-time buyers, but we can't ignore the fact that transaction levels have remained flat for some time now. For many homeowners, political uncertainty and the costs associated with moving are influencing them to adopt a 'wait and see' approach.
The measures we've seen from the Government over the last year to support first-time buyers are to be welcomed, but getting our housing market on the move also means a 'helping hand' for those higher up the ladder – particularly older homeowners who want to downsize. A Stamp Duty break or relief for these 'last-time buyers' could help them to move to the smaller, more manageable properties many want and allow growing families to move up the ladder."
Jeremy Leaf, north London estate agent and a former RICS residential chairman, says: "Transactions are always a much better indicator of property market health than more volatile prices, which can fluctuate more often month by month. This point was no better illustrated than in yesterday's disappointing ONS/Land Registry figures.
What the HMRC numbers show is that demand can only remain pent up for so long, irrespective of political uncertainty. We have noticed more of a cautious 'why not?' replacing 'why?' as a mantra for many. Business is tough but realistic buyers and sellers are managing to find a compromise reflecting future price expectations and moving on."
Gareth Lewis, commercial director of specialist lender MT Finance, says: "The HMRC data is really quite positive because it is simply demonstrating month-on-month continued growth for the housing market, no mean feat when you consider the ongoing farce that is Brexit. While MPs make a mockery of us as they can't come to the right decision, the property market is ticking along regardless. There is no doom and gloom around it, there is still positive sentiment and people are transacting.
It is also encouraging that there is growth in non-residential property transactions. Clearly, businesses are stable and continuing to invest in commercial assets."
Jonathan Harris, director of mortgage broker Anderson Harris, commented: "February is never likely to be the busiest month of the year for the housing market. But rather encouragingly it is holding up remarkably well considering what it's up against as the Brexit debacle understandably affects buyer and seller sentiment. Sadly we seem no nearer a resolution with this talk of an extension to the deadline and it is only until decisions are made one way or another that we can all finally move on.
On the lending front, Swap rates are also fairly stable and therefore mortgage rates are as well. There is much speculation as to what will happen to rates in the next few months but for now mortgage rates are extremely competitive with plenty of attractive options for those brave enough to take the plunge."
Mike Scott, chief property analyst at online estate agent Yopa, added: "The latest figures from HMRC for the number of home sales in February confirm the surprising strength of the property market that we saw in last week's mortgage report on mortgages in January.
The number of home sales completed was 2.7% higher than the comparable figure for February 2018, and was also higher than the 2015 and 2017 numbers (2016 was distorted by a rush to beat a March deadline for higher rates of stamp duty).
These sales will have been agreed in the autumn of 2018 when the Brexit deadline was less pressing, but the positive numbers suggest that any downturn in market activity due to the political uncertainty will be short-lived."