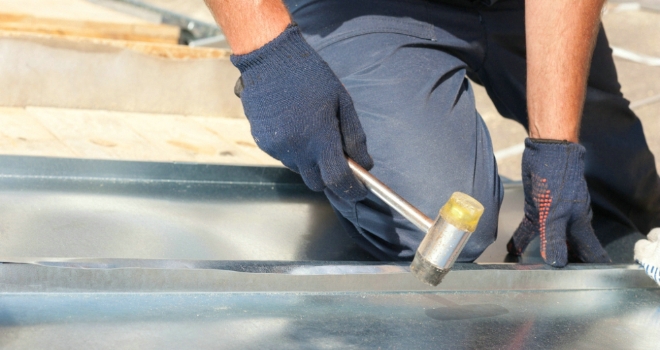 The cost of metal theft to the UK economy is put at £770 million a year and the Association of British Insurers says its members pay out more than £1 million a week in compensation.
According to Property Insurance Initiatives (Pii), a leading, independently owned commercial real estate insurance broker, metal theft from vacant commercial property is soaring. Metal is commonly found in electrical wiring, flashings, gutters, radiators, central heating pipework, kitchen appliances and water cylinders and can be easily and quickly be stripped from vacant commercial property.
The theft of scrap metal is one of the fastest growing crimes in the UK and indeed many other countries around the world and is the leading component of the broader issue of scrap theft. Items composed of lead, copper, nickel, scrap iron, stainless steel and aluminum have become preferred targets of opportunistic thieves looking to make some quick cash, as well as for organised crime groups operating in this sector.
According to Zurich, the theft of valuable metals has reached epidemic proportions. From 2004 to 2015, the total cost of medium and large losses (valued at over £25,000) related to metal thefts rose by 2,500% in real terms.
Premises most at risk are vacant factories and warehouses. These type of properties are usually located in remote areas where theft can more easily go undetected and buildings will usually share yard areas with third parties, which makes monitoring activity within them difficult. Furthermore, power-demands in factories are often high which means heavy duty cables will be present- an attractive asset for metal thieves.
Sue Regan, Claims Director at Pii comments: "A huge amount of collateral damage is done to commercial property when metal is stripped. As metal prices increase, it encourages the criminals to strip every last item of value from the premises, including small amounts of inaccessible materials that cause a large amount of damage.
A claim handled by Zurich highlights just how expensive the damage can be from metal theft. A town centre office HQ had been vacant for around six months when thieves broke in and stole some of the more accessible plumbing installation. The initial loss was estimated at £40,000. During their initial visit, the thieves removed the padlock securing the underground car park and replaced it with their own, thus giving the impression that the premises remained secure, but paving the way for continued stripping operations. Upon returning to the premises, the thieves used the car park to facilitate the removal of vast quantities of materials from site over a protracted period, remaining unobserved. Final loss estimate was in excess of £1m.
The two key drivers to the current metal theft problem include the rise of international manufacturing and rising metal prices, which have acted to drive up scrap metal prices, as well as the rise in vacant buildings. Scrap metal thieves are profiting through stripping empty properties of all metals that are connected to live services such as water, heating, electricity, roofing lead other metal fixtures such as manhole covers.
Pii is an independent property insurance broker across the UK and continental Europe. Pii has developed an excellent reputation as property insurance specialists, working closely with some of the leading insurers to provide a wide range of policies relating to the management, procurement or disposal of property assets. Pii conducts a significant amount of business across Europe and is now seen as one of the foremost property insurance specialists in the EU.