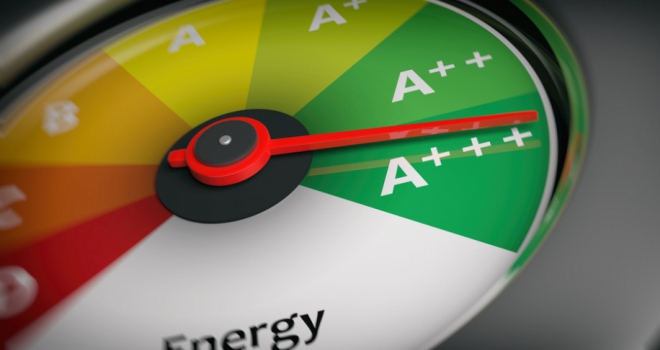 Home is where the heat is. Growing numbers of Brits are focusing on energy efficiency when purchasing a new home, according to newly released research.
GoCompare Home Insurance asked Brits which features they consider essential when buying a home and found a rise in the number of homeowners looking for energy-saving attributes. Features such as new heating systems, cavity wall insulation, and a good energy efficiency rating saw a significant rise in popularity among buyers, compared to the 2021 report.
Cavity wall insulation, which ranked as the 20th most important feature in 2021, jumped five spots up to 15th and was selected by 39% of respondents. This makes it the biggest mover out of all the features in the top 20. Meanwhile, a good energy efficiency rating was chosen by over half (51%) of those asked, putting it in sixth place - three spots higher than the previous year.
Similarly, a new boiler or central heating system has risen by four positions from 2021 and now sits within the top 10. In total, it was selected by 46% of house-hunters as an essential feature, taking it up to ninth place rather than 13th.
This increased focus on energy efficiency comes ahead of the rise in energy bills set to take effect this week. Ofgem is increasing the energy price cap by 54%, meaning that many billpayers are now facing energy bills in excess of £2,000 per year.
Cer McMillan, home insurance expert at GoCompare, said: "The ongoing increases in the cost of living and the energy crisis are understandably impacting how buyers prioritise their property features, with more people looking for homes with energy-efficient features, such as cavity wall insulation.
"When house-hunting, it's always worth considering how much a property will cost to run, so in the current climate, keeping an eye out for well-insulated, energy-efficient homes is a wise step. However, keep in mind that your energy habits will also have an impact on how much you pay. When you move in, try to avoid leaving appliances on standby, and consider installing a smart meter in order to minimise your bills."
Gardens and central heating are buyers' top priorities
While features related to energy efficiency saw the biggest rise in popularity, they didn't top the overall rankings. A private garden and central heating were neck and neck for first place, with both being selected as essential by 64% of respondents.
In contrast, attributes like period features, a hot tub and electric vehicle charging all came towards the bottom of the list. Each of these was considered necessary by less than 15% of respondents.