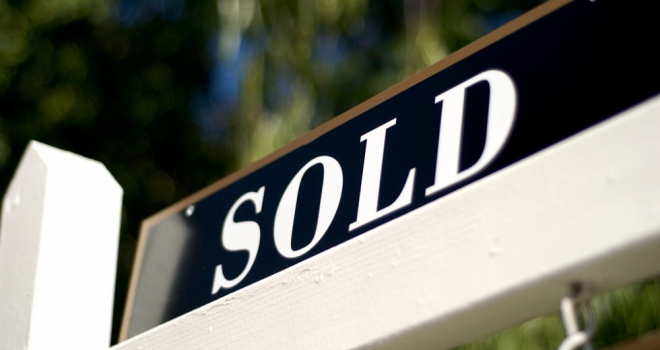 Following a survey by UK property auctioneer, iamsold, which revealed strong sentiment for changes to the way we buy and sell property, new data supports that the industry's response to Covid-19 has modernised the buying and selling process.
iamsold provides auction services to over 2,500 estate agency branches in the UK, and believes UK homeowners were already calling for the changes and developments the pandemic has brought forward.
Earlier this year, the company conducted a survey with 58% of respondents saying they believe the way we buy and sell properties in the UK needs to change, and 225 strongly agreeing.
Jamie Cooke, iamsold's managing director, thinks the last few months have helped the industry to change for the better in many areas. Here, he summaries what estate agents need to be aware of to support clients' evolving needs as well as the opportunities available in the current marketplace.
Increased uptake of the Modern Method of Auction (MMoA)
Cooke explains: "Covid-19 has fast-forwarded change in the industry by as much as a decade in my opinion, and I think that the industry will be permanently changed. We had seen change gathering pace in recent years, namely due to more estate agents offering MMoA to their clients. Buyer and sellers' priorities have changed too, as well as more people becoming digital savvy and open to doing things online.
"For many, there is a sudden need to move as a result of lifestyle changes following the last few months, as people look to relocate for work, sell second homes or search for a home more fit for purpose. For this type of vendor, traditional Private Treaty sales may be an inefficient solution as homes can take over 100 days to sell on average. This coupled with people's willingness and confidence to do more online means we're finding that MMoA has never been a more valuable solution for our agents to go to their clients with.
"MMoA is a huge area of growth for estate agents right now, helping to expand their services and drive extra revenue, which our recent partnership with Zoopla will support. The future of auction is online, and at iamsold we have been living this future for the last 10 years. Before the pandemic, more than 80 per cent of what we did was bespoke single lot online auctions using the modern method, which will increase even more."
In-room auctions becoming more bespoke
Cooke comments: "Long before Covid-19, in-room auctions were in decline and the pandemic may have hastened that decline. During lockdown, we took all of our in-room auctions online allowing our partner agents to continue to support their clients needing quick and secure sales. While we offer both in-room and online auction methods, it's faster for us to sell a property via a bespoke online auction that's completely tailored to a vendor's circumstances and timeline.
"I don't think the 'ballroom' will come back in the same way and it's unlikely that we will be back in a traditional auction room in 2020. There will still be a place in the market for in-room auctions in the future, but they may be less frequent and much more targeted and bespoke, which we'll work with our partner agents on to get the balance right. With this in mind, if agents haven't already considered MMoA as a solution for their clients, now is the perfect time."
Increase in non-discretionary sales
Cooke concludes: "A significant trend our partner agents are seeing is the majority of those requesting market appraisals are what we would classify as non-discretionary sellers in the main, who need to sell and are not just testing the market. This could be people needing to downsize, relocate to be near family or indeed separations leading to the sale of the family home, or indeed taking advantage of the Stamp Duty Holiday.
"Our feeling is that non-discretionary sales will be a significant proportion of opportunity seen in the coming months, however many industry commentators believe that Covid-19 will create further delays and uncertainty in the Private Treaty transactional process.
"Agents need to be able to offer vendors a fast and secure way to buy and sell property now more than ever. Whilst we have been impacted, our average completion time for online auction is currently 52 days which is still around half the time of a Private Treaty sale, ideal for those needing to move in a hurry."