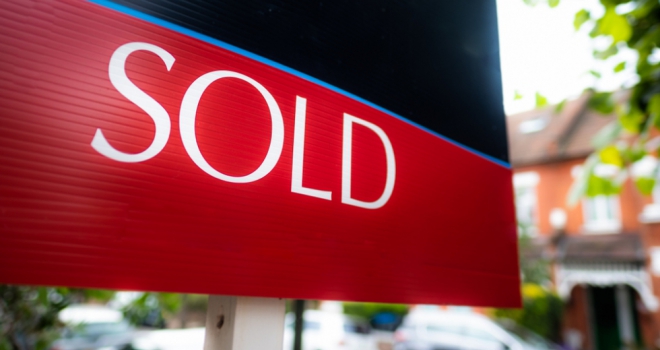 The latest government data released by Land Registry shows that during December average house price growth in the UK increased rose to 10.8% - a slight increase from the 10.7% recorded in November.
Although slightly historic, the figures show that during the run-up to Christmas average UK house prices stood at £275,000 - £27,000 higher than this time last year.
Average house prices increased over the year in England to £293,000 (10.7%), in Wales to £205,000 (13.0%), in Scotland to £180,000 (11.2%), and in Northern Ireland to £159,000 (10.7%).
London continues to be the region with the lowest annual growth at 5.5%.
Clare Beardmore, Head of Broker and Propositions at Legal & General Mortgage Club, comments: "Despite the usual slight slowdown in activity around Christmas, it comes at little surprise that demand for property continues to run high. The past two years have dramatically changed what people want from their homes and these new-found preferences are still supporting high levels of transaction activity. Of course, price growth remains underpinned by a chronic lack of supply, creating a fiercely competitive market for house-hunters."
"These themes are likely to continue to dominate the market in 2022. While tax rises and rising inflation have begun to squeeze households' spending power, the market has shown over the last few years that it can remain resilient, even in the face of unexpected headwinds. Although some lenders are starting to shift mortgage rates upwards, pricing remains competitive, and many borrowers would benefit from speaking to an adviser to weigh up their options. Doing so could help them secure a deal that is well-aligned with their circumstances and safeguards their finances."
Emma Cox, Sales Director at Shawbrook Bank, said: "Despite house prices continuing to remain at unprecedented levels and limited supply, persevering buyers have not been deterred. Demand remains strong in previously less sought-after locations as a result.
"However, interest rate rises and the rising cost of living are making the property landscape challenging and may only get more difficult as the year progresses. For all potential buyers, securing a competitive mortgage with a fixed rate will be imperative.
"First-time buyers are likely to be the biggest losers as prices and affordability challenges bite. The market needs to find a level of harmony, where renters have access to quality rental properties, but homeownership is within reach for those looking to get onto the housing ladder. The UK must build more quality, affordable housing to refocus the market and offer stability to all."
Guy Gittins, CEO of estate agency Chestertons, says: "As house hunters embraced the festive season, their search for a property was temporarily put on hold. As a result, December's sales market saw a seasonal slowdown compared to November but still outperformed December 2020. Our figures show that new applicant numbers were up a staggering 20% on December last year.
"For many, 2022 feels like a new chapter and house hunters have been eager to begin the new year in a new home. London's property market has continued to see record numbers of buyers throughout January which is a strong indication that the market will remain at high activity levels in the first half of this year. Whilst larger properties or homes with outside space remain sought-after, apartments in some of London's more central boroughs are experiencing a steady comeback. This is particularly driven by professionals who are returning to the office and are seeking a home nearby."
Karen Noye, mortgage expert at Quilter, comments: "Any hopes of a downward tick in house prices have once again been dashed. This morning's UK house price index showed that average UK house prices increased by 10.8% over the year to December 2021, up from 10.7% in November 2021. The average house price reached £275,000 in December 2021, £27,000 higher than this time last year.
"While prices still increased, the rate at which they are rising continues to slow. On a seasonally adjusted basis, prices increased by 0.9% between November and December 2021. The previous month had seen an increase of 2.0%.
"While a reduction in house prices has not yet materialised, it seems inevitable that there will be a slowdown during the coming year and there are many factors currently at play that could contribute.
"This morning's CPI data showed inflation is now sat at a 30 year high of 5.5.%, and the Bank of England is largely expected to further hike interest rates to combat the spiralling figures.
"Alongside inflation and the threat of a further rate rise, energy prices continue to soar and many people are beginning to feel the stretch financially. If people begin to feel less financially stable than they were before, this could translate to fewer property purchases and we may see the start of a slowdown in house prices.
"Additionally, with the return of the government's 'Plan A' at the end of January, many people began to make the transition back to the office. While many people and businesses feel the pandemic caused a permanent change in the way we work and are willing to embrace it, others will mandate a stricter office return. The 'race for space' seen previously could well be diminished, and the formerly less desirable city-centre flats could regain popularity. How we exit the pandemic and the behaviours we adopt will likely exert new pressures on the property market.
"If the BoE does opt to increase rates for a third time, mortgage rates will rise and buying a new home will be pushed further out of reach for many. While a slowdown in property prices is anticipated, prices are expected to see a gradual fall as opposed to a huge drop – particularly as the laws of supply and demand will keep house prices relatively high for the time being as the UK continues to suffer from a lack of housing stock.
"While we can hope the property market will begin to make a return to some semblance of normality, the last couple of years have been anything but predictable and 2022 will likely be no different."