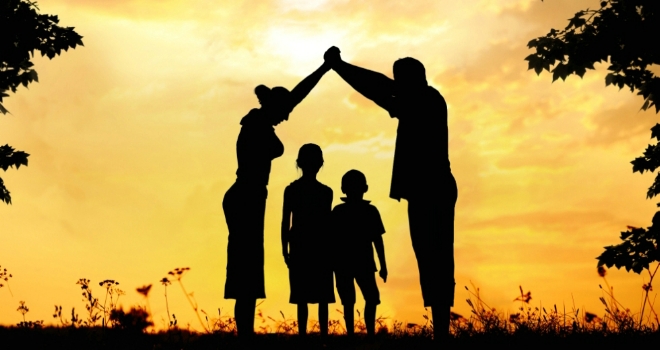 According to the data, 50% of first-time buyers said that they couldn't afford to buy without their parent's help, and a further 13% weren't sure if they could without support from the Bank of Mum and Dad.
Furthermore, 92% of first-time buyers said they would happily accept money for their first home from family if it was on offer. The youngest first-time buyers surveyed (18 to 24-years-old) were the happiest to accept money among age groups (94%). Interestingly, those aged 35 to 44-years-old were most likely to say they would only accept the money if no one knew about it (12%) or via inheritance (11%).
66% of homeowners with children would be happy to financially help them on the property ladder, with homeowners earning more than £75,000 the most likely to help their children onto the property ladder (76%). While 18% said 'no' to offering financial support, they put this down to simply not being able to afford to help, suggesting that if the Bank of Mum and Dad were more readily available, the total happy to help would rise to a staggering 84%.
The research comes from Tembo's latest whitepaper: The First-Time Buyer Report: A Generation in Crisis which explores how the cost of homeownership and generational wealth gaps are influencing first-time buyers. The whitepaper is built on insights from two surveys - one of 1,019 first-time buyers under 45-years-old, and one of 1,019 homeowners over 45-years-old. All survey respondents were based in the UK.
In addition to providing support through Deposit Boosts or signing on as a guarantor, a significant proportion of homeowners also think it makes financial sense to offer first-time buyers help with an early inheritance. In fact, 44% of our surveyed homeowners said the most important reason for them to pass on inheritance is to help their family members, and a further 12% said it was to stop funds from leaving their immediate family.
First-time buyers will pay significantly more for their first property than existing homeowners
The research also found that younger first-time buyers expect to pay a mean amount of £270,620.59 for their first home - almost nine times the average UK salary. By contrast, homeowners over 45-years-old said they paid on average £78,049.59 for their first property. Overall, almost two fifths (39%) of first-time buyers expect to pay between £100,001-200,000 for their first property, while almost the same proportion of existing homeowners (38%) reportedly paid just £10,001-40,000.
Amid a challenging economic climate, generational wealth gaps are only widening and all age groups recognise that it's now much harder for first-time buyers to get onto the property ladder. The data revealed that 70% of first-time buyers feel a sense of jealousy towards the older generation in terms of the economic climate they face in comparison to them. Homeowners aren't oblivious to this though, and the majority of homeowners (83%) do agree that younger generations face more difficulties getting onto the property ladder than older people did.
In fact, 41% of homeowners feel guilt about the generational wealth gap facing the younger generation. The findings showed a strong correlation between age and guilt; the younger the homeowner, the more likely they were to feel guilt. Homeowners with higher annual earnings, making £55,001-65,000 were also more likely to feel remorse (53%).
Richard Dana, Co-Founder and CEO of Tembo, said: "Our latest data shows the depth of the financial challenges first-time buyers continue to face in getting onto the property ladder compared to the generations before them. Opinion aside, there is a distinct imbalance in wealth distribution across generations.
"With many expecting to pay nearly nine times their average earnings to secure a first home, the average first-time buyer can't afford to buy without support. But it's clear that more accessible and innovative options are needed, solutions beyond kids moving home for years to save a deposit, or families gifting large lump sums of cash.
"Tembo is solving this issue by helping families work together to give first-time buyers a fast, affordable way to increase their deposit, boost their affordability and get onto the property ladder."