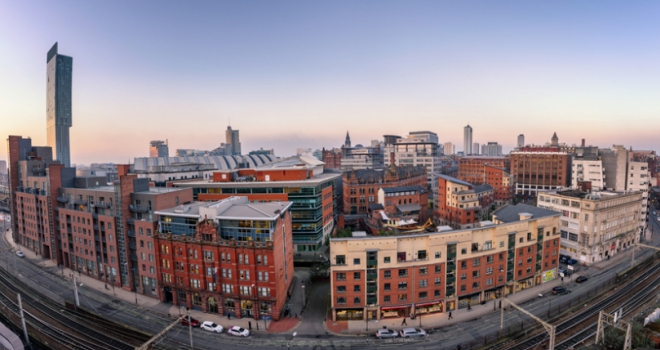 More than half of the UK's largest cities are continuing to experience a property selling boom according to newly released data from UK letting specialists, Apropos.
The firm analysed year-on-year data and found that the number of properties advertised for sale has risen by between 1% and 67% year on year in 11 of the country's 20 largest cities with the remaining nine cities experiencing a reduced number of properties advertised falling between -1% to -25%.
The figures compare the number of properties advertised for sale in January 2020 with January 2021 and found that Edinburgh has had the largest increase with 67% more homes available last month than the same period the year before. London properties advertised increased by 40%; Manchester rose by 20%; Brighton was up 19%; Birmingham 17%; Coventry was up 15%; and Belfast and Bristol up 13%.
At the other end of the market, Bradford had the highest drop with 25% fewer advertised properties; Liverpool was down 19%; Newcastle was 17% lower; Derby down 14%; and Glasgow and Hull were 13% and 12% less respectively.
Nine cities experienced a double-digit increase in properties advertised with six cities having had a double-digit fall of between 12% to 25%.
David Alexander, joint Chief Executive Officer of Apropos, commented: "These figures confirm the continuation of the property boom across large parts of the UK which began after lockdown eased and the stamp duty holiday was introduced in July."
"This increased demand continues despite the risk that many of the sale of many of these properties may not be completed before the ending of the stamp duty holiday at the end of March. The bounce in the market is widespread across the country from Edinburgh in Scotland to London and Brighton in the South; Manchester in the North West; Birmingham and Coventry in the Midlands."
David continued: "By contrast, the areas which have experienced a decline in properties for sale include the cities of Bradford, Liverpool, Newcastle, Derby, Glasgow and Hull which all had double-digit falls. Given many of these cities are adjacent to thriving property markets there appears to be widely differing experiences in the market. Edinburgh has the largest increase in property's advertised while Glasgow, less than 50 miles along the M8, has had a substantial fall. Manchester is booming while Liverpool appears to be faltering. This could be due to wider economic issues, higher coronavirus infections, less obvious investor appeal or a combination of several of these factors."
"There has been a lot of debate about whether the pandemic has made the population want to move out of cities and into the suburbs and countryside. I think that may have produced an immediate reaction to escape enclosed cities and find somewhere with fresh air and green fields. Whether this continues when pubs, shops and restaurants start to reopen remains questionable. But there is little doubt that the importance of property and living in the ideal home has never been so central to people's lives. These figures indicate that many cities remain desirable and that people want their homes to be in bustling centres."
David concludes: "The issue remains what will happen in six weeks' time when stamp duty is restored to its pre-July level. Whether the market continues to thrive throughout the Spring remains to be seen. There may be a continuation of this boom in response to the easing of lockdown or there may be a sudden cliff-edge ending with the market suddenly thrust into reverse. The widescale rollout of the vaccine will, undoubtedly, begin to improve people's optimism and encourage them to believe that this year will be much more positive than the last.
"The strength of the market will be dependent upon what happens with employment levels, corporate and personal insolvencies, and how quickly the economy can bounce back. These numbers are encouraging signs that the government's policies to encourage the property market have worked. However, there needs to be appropriate action to ensure that the next six months are as positive if the property market is to sustain this growth."