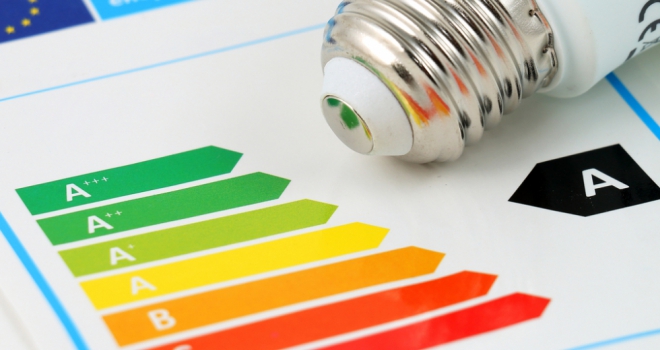 While a long way off from being implemented, recent proposals by the Department for Business, Energy & Industrial Strategy on improving the energy performance of privately rented homes, could have a huge impact on landlords.
Paul Offley, Compliance Officer at The Guild of Property Professionals, suggests that although this is something that may only happen possibly five years from now, agents should ensure that they have their say and make their voices heard so that they don't miss the opportunity to impact the Government's decision with regard to the potential change.
He adds that under the current PRS Regulations the minimum energy performance standard is an EPC Band E for domestic rented properties. This requirement has applied since 1 April 2018 to properties let on new tenancies, including renewals, and since April this year, it has applied to all privately rented properties whether there has been a change in the tenancy or not.
Offley states: "The regulation is applicable to any property that is let under an assured tenancy, a regulated tenancy or a domestic agricultural tenancy, as well as any other property that is required to have an EPC. If a property has been marketed for sale or let, or has been modified in the past 10 years, then the likelihood is that the property will require an EPC unless the landlord has applied for an exemption."
He notes that there are various exemptions that apply, such as the 'all relevant improvements made' exemption, which applies when a landlord has made improvements to the property up to a cost cap of £3,500 including VAT, and the property still does not meet the minimum standards. Several others apply, depending on the property and the landlord's unique circumstances, such as having only recently become a landlord.
Just six months after the deadline for landlords to get their rental properties up to an EPC band E, news of the new proposal hit the industry.
Offley says: "Following the recent reports in some of the industry press, I have received a number of concerns relating to the proposal to introduce a new minimum energy efficiency rating for the Private Rental Sector (PRS) in England at level C, which would apply for all new tenancies from 2025 and all existing tenancies from 2028.
"As you can imagine there are a number of properties where this will impact significantly on landlords in some areas where the cost of energy improvements could be high. Landlords may also be concerned at the increased costs they may face, especially as some may have issues with rent arrears from their tenants who have been impacted by coronavirus – but 'don't panic' is my clear message."
He concludes: "At this stage, the Government has announced its intention and issued a consultation process, everyone involved with the PRS has until the end of December 2020 to have their say and submit a response to the consultation; so don't suffer in silence this is your opportunity to have your say on this topic."