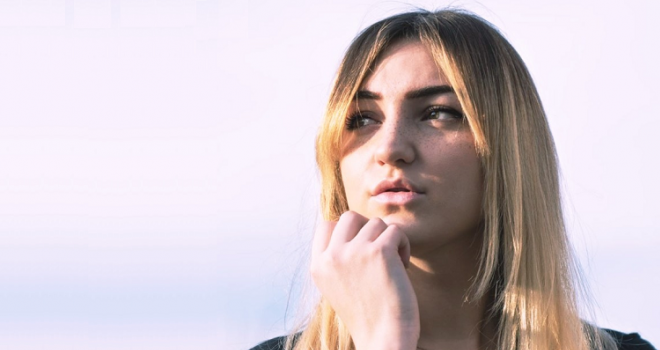 Sustainability is no longer just a buzzword. It is a priority for many businesses and individuals around the world and is helping future-proof and protect the health of our planet.
Sustainability concerns impact decisions like where to buy your groceries or shop for clothes through to what type of car to purchase and whether to invest in renewable energy.
While you may have your own answers for some, if not all, of the points above, one thing you may have only considered recently is sustainability in relation to building a garden office. 2020/2021 were the years of remote working. And today, with many offices having adopted remote working completely, employees are looking for remote working solutions that will serve them for the foreseeable future.
However, there is a lot more to consider than just having a place to work from. With more updates being released every day highlighting the state of our planet, the continued challenges of global warming, and the continued onslaught of the pandemic, garden offices that focus on health and safety and sustainability are a must-have.
In this article, we will be sharing the 5 sustainability concerns you should think about when building a garden office.
5 Sustainability Concerns When Building a Garden Office
Sustainability impacts the choices you make when building a designated office space in your garden. Believe it or not, even a construction as small as a garden office can have big implications for the environment.
Let's take a look at the 5 sustainability concerns people face when building a garden office.
1: Choosing the Right Location
Just like when it comes to building a house, choosing the right location is a big consideration. While there may not be as many options when it comes to finding the perfect location for a garden office, it is important to consider where you start building as the location can have a big impact on sustainability.
Light and shade can have a very dramatic effect on the way your garden office feels during the day, as well as how it will perform over the long term. You need to consider the best location in your garden for capturing natural heat from the sun. This will allow for solar panels to be introduced and for a more temperate inside environment.
You should avoid positioning your garden office under a canopy of trees as this can limit space, create groundwork problems, and cause debris to gather on the roof and in the guttering that may cause problems with things like drainage.
Take the time to consider where to locate your garden office and ask yourself about things like heating, drainage, and power because how you plan on introducing these things will impact the sustainability of your build.
2: Selecting Sustainable Building Materials
Just like where you shop makes a difference, what you buy does too. Building your garden office from sustainable materials is one of the best ways to be mindful of the planet during the building process.
It is also important to consider how your chosen materials are sourced, extracted, and transported to the site. Being mindful of these things will help you create a building you can be proud of and that was built purposefully with the planet in mind.
There are numerous options when it comes to selecting sustainable building materials. Sustainably sourced timber can be chosen in place of concrete. You can also opt for using reclaimed bricks or building materials, such as profiled steel sheets, that have a high recycled content. When considering the warmer months of the year, you might prefer to work outside in the sunshine. There are sustainable deckings options available to compliment your new garden office - Trex composite decking, is one material that uses 95 per cent recycled materials. The more thoughtful you are regarding your material choice, the better your garden office will be for the planet and also the longer it will last.
3: Avoiding Environmental Damage During Construction
It doesn't matter how big or small your garden is, having a garden office built in your backyard is disruptive - not just to you but also to the environment. Did you know that the construction industry is responsible for around 40% of energy usage globally? Construction's contribution to climate change is jaw-dropping. This is why efficient building practices are so essential.
One of the best ways you can be sustainably minded during the construction process is by having an organised task force running to a clear schedule. This helps avoid the common problem of frustrating delays and inefficient uses of time, energy, and materials - all of which contribute to environmental damage. There will, of course, be some expected upheaval in your garden space but building a garden office sustainably means limiting this as much as possible.
4: Connecting Utilities
You need to consider how you will connect those all-important utilities, electrics, water, and waste, to your garden office. You will also need to think about your internet connection (a must-have for more remote workers).
Renewable energy options such as solar panels and composting toilets are becoming increasingly popular. Not only do they help look after our planet but they also significantly reduce your utility bills. And with the majority of people worried about paying their energy bills, this should come as a huge relief.
You will need to consider how to connect a mains water supply (this can be approved as part of the planning permission process) and provide plumbing for waste disposal. These conveniences will allow you to work fully remotely without the need for ambling back into the house every time you want a loo break or a cup of tea.
5: Ensuring Year-round Usability
One of the least sustainable choices individuals make when incorporating an office into their garden space is whether it can be used all year round. You might read that and think, 'of course, it can be used all year round!' but actually, this isn't always the case.
If you do not carefully consider the points raised above, you may not end up with a garden office that is comfortable all year round. You might find yourself overheating in the summer months and longing for a fire in the freezing winters.
You may also be regretting your material choices and having to carry out regular, and often expensive, maintenance on the building mere months after its completed construction. A sustainable garden office is one that has been designed with careful consideration and attention to detail that ensures it can be comfortably used all year round.
Final Words
So, there you have it - the 5 sustainability concerns to think about when building a garden office. We hope this article has been informative and helped you consider the ways in which you can be more sustainably-minded when working from home.