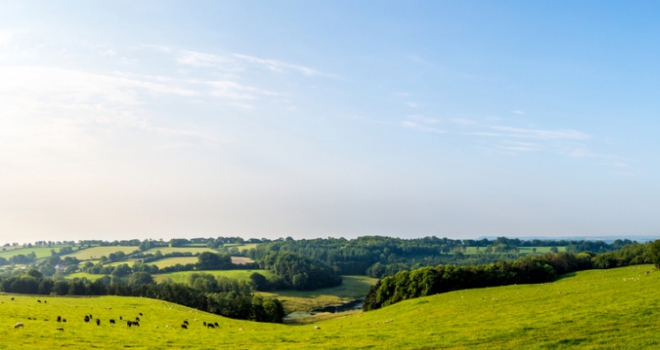 According to new-build specialists, Unlatch, the nation's green belt accounts for just 12.4% of England's total land area. With the average home requiring 275 sq m's of space, that's enough space to facilitate 58.7m new homes.
Utilising just 1% of this green belt land could deliver 586,814 new homes, homes that could help address the current housing crisis. Especially when you consider previous research by Unlatch, which found that the Government has consistently missed their annual target of just 300,000 new homes.
With the average new-build home worth £434,515 in the current market, building on 1% of the green belt could add £255bn to the current value of the property market.
The South East is home to the largest level of green belt land, accounting for 19% of the national total. Utilising just 1% of the 305,600 hectares of green belt in the region could deliver over 111,000 new homes with a market value of £59.1bn.
Building on just 1% of the green belt in the West Midlands (96,341), Yorkshire and the Humber (95,439) and the North West (93,039) could boost new home stock levels by over 90,000 homes.
In the East of England, it would create 84,819 new homes and at £43.4bn, the region would see the second largest boost to total property market value as a result.
Even in London, building on 1% of the green belt could deliver 12,649 new homes, despite the capital accounting for just 2.2% of the nation's total green belt land.
Lee Martin, Head of UK for Unlatch, says: "Building on the green belt isn't the most popular of opinions and, as a result, the Government has largely turned their back on the idea to prevent public outcry. But the reality is that a great deal of green belt land is wrongly classified as such and utilising it to address the housing crisis would not mean paving over our green and pleasant countryside.
"It's clear that the Government has absolutely no desire to build more homes to meet the needs of the nation, instead launching initiative after initiative to fuel demand and keep property values sky high.
"But if they won't consider the boost to housing stock that just 1% of the green belt could bring, perhaps their ears might prick up at the sound of the £250bn it would add in value?"