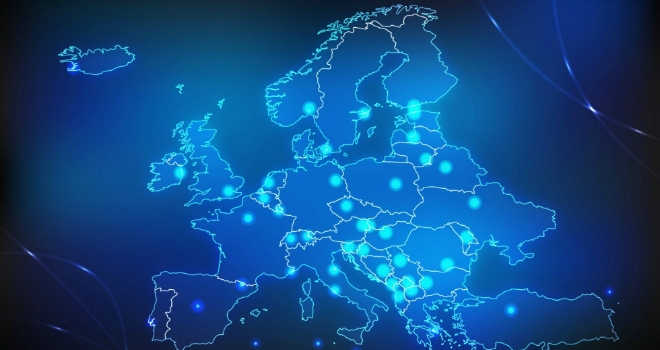 ""
Many holiday home and ex-pat hot spots have been and gone over the years. The south of France had its time and so did Spain. But Costa Del Sol is now Costa Del Done - it's time for Bulgaria's time in the sun.
A recent survey carried out by German car club ADAC, found Bulgaria to have some of the cheapest living costs in Europe- no surprise when you learn that the average cost of a lunch time meal in the business district comes in at under five pounds and you can fill your car for just 86 pence per litre.
As confidence returns to the Bulgarian market, the country's beautiful scenery, magnificent weather and dirt cheap property can be very tempting for someone looking to spend a little to get a lot. Unfortunately, it's not just a case of jumping on a plane and starting your new life on the coast of the Black Sea.
Just as it is the world over, buying property is a complicated matter and it's best to seek advice from someone in the know.
West Yorkshire based John Howe & Co is one of the few British legal firms that is recognised by the Law Society as having the experience and expertise to keep you on the right side of the law when purchasing and selling property in Bulgaria.
The firm has assisted British investors in Bulgaria in the negotiation and purchase of properties in the region and also acted on the behalf of a large developer in the purchase of land and the subsequent development and sale of apartments since the Building Bomb of the mid-2000s.
Here are John's top tips for the burgeoning Bulgarian property mogul.
Research and research some more
You probably think you've already done your research; you've found your perfect property in your ideal location and are about to sign with what seems like a very trustworthy estate agent… but are they actually able to sell you the house?
As with many other former Eastern Bloc countries, there a number of hangover laws from the Soviet Era, some of which may affect the property you're hoping to make your home. One such law, known as forced heirship, means that in some circumstances multiple familial members may be part-owners of a single property. This means that you think you own a property, but you have in fact only bought a proportion of a property and can be forced to vacate and lose your entire investment without a leg to stand on.
This is where your research needs to be in depth. Make sure you're employing a trusted and fully independent conveyancer who has a full and comprehensive knowledge of Bulgarian property law. It's usually best to go with one who already has a good reputation with foreign investors – the British government has a website that lists a number of British and Bulgarian firms that it recommends.
Know what you're signing
A number of British investors have found themselves in the unenviable situation of signing what they thought were preliminary contracts, only to find they had signed an actual contract.
Never sign anything you don't understand or can't read, no matter what the estate agent says.
You would never sign an agreement without thoroughly reading and understanding it in the UK and unless you spoke legalese then you would probably have your solicitor look at it too. Always have an independent solicitor check over all documents before putting pen to paper. It's better to be safe than sorry!
If it's too good to be true, it probably is
This age old adage still holds truth. Buying off plan may seem like a great idea – you get a brand new house and may even get to customise certain aspects of the property, but it is another area to approach with trepidation.
There are horror stories of people who have bought property off plan, only for the construction company to run out of money part way through the build, or simply desert investors, leaving them with empty pockets and half built homes. That's not to say you shouldn't buy off plan, you should just approach any deal with caution and never pay the full amount up front.
Behave like you're at home
The single most important tip that John Howe has for anyone buying property abroad, whether in Bulgaria or another country, is that the process should be no different than buying a property in the UK.
Follow the same procedures as you would on home soil. Estate agents aren't solicitors, so you should always instruct an independent solicitor to check over all documents to ensure everything is legally airtight. In the same way you wouldn't have an estate agent to service your car, you shouldn't have an estate agent draft legal documents.