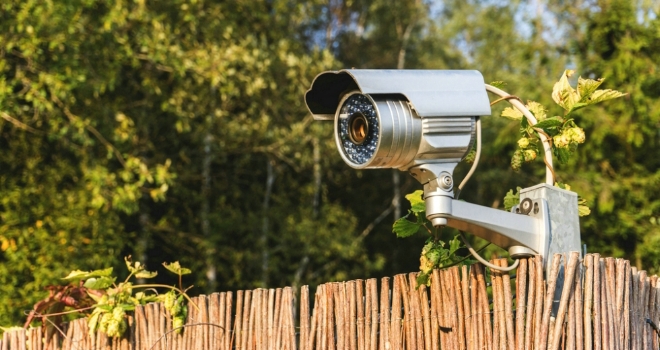 While the idea of owning a holiday home is exciting, an overseas property requires maintenance just like any other home. But when you only visit occasionally, it's all too easy for jobs to pile up. Over time, a lack of maintenance could devalue your property.
Bethany Hemsley, overseas relocation specialist at Property Guides, shares some easy ways to protect your property.
A lack of maintenance can be costly
Keeping up with the maintenance of your property is essential, not only for those looking to sell but for those hoping to rent out to holidaymakers too. A recent survey by Hammonds Furniture revealed that 62% of people said they would not buy a home that had visible mould and damp, while 57% said they would avoid properties that had signs of pest infestation. So, it's clear that even if your property is in a highly sought-after location, a lack of maintenance can have devastating consequences when you come to sell up.
While some upkeep can be sorted out quickly, such as mowing the lawn and giving the property a quick lick of paint, others can get out of hand if not kept on top of. For instance, if you don't clean your gutters on a regular basis, this can leave your home open to water damage which may not be immediately detectable but will become very apparent when you come to sell. To help prevent water damage, check the meter regularly to spot water leaks early.
Weather-related damage is one of the biggest problems that overseas owners face, particularly when the property is sat empty for months at a time. Damage can be in the form of frozen pipes from the heating not being on, or wind damage and water ingress.
If you have a swimming pool, it needs specialist care to avoid damage, harm to health and prevent pests that are attracted to water. If you're not prepared to pay what's required, don't install a pool. Make sure it can be covered, and if you're renting, ensure the pool area is child-safe by installing anti-slip tiles and safety gates.
Similarly, if your property has a garden, plan the landscaping around long absences. Plant low maintenance plants and install a reliable watering system.
How to maintain your overseas property from the UK
No one wants to have a long list of jobs to attend to at the start of their holiday. Therefore, the best way to keep on top of the maintenance is to get someone to do it for you. In some cases, your insurance policy may even insist on it.
Consider using a property management service
There are plenty of property management companies who, for a fee, will regularly check on your property and carry out any maintenance work. Some may even offer to manage your rental bookings and clean and maintain your swimming pool.
Alternatively, if you're on good terms with your neighbours or the local residents, you could always ask them to keep an eye on your property when you're not there.
You may also want to consider taking out holiday home or public liability insurance if you plan on renting out your property to cover yourself if anyone gets injured while staying there.
Install home security systems
Security systems are a must. It might seem counter-intuitive, but empty properties are sometimes more at risk of damage or theft than those with people inside them.
There is nothing more appealing for a burglar than the sure and certain knowledge that no one is at home. You can deter thieves by having visible security cameras and alarms, and by creating the illusion of occupancy using timed lights.
Be aware of local rules, regulations and laws around property ownership
As well as property maintenance, it is important to understand the local rules and regulations around property ownership. For example, in Spain, you must obtain planning permission for things like patios. Not only can you be fined for illegal work, but it will also make your home harder to sell.